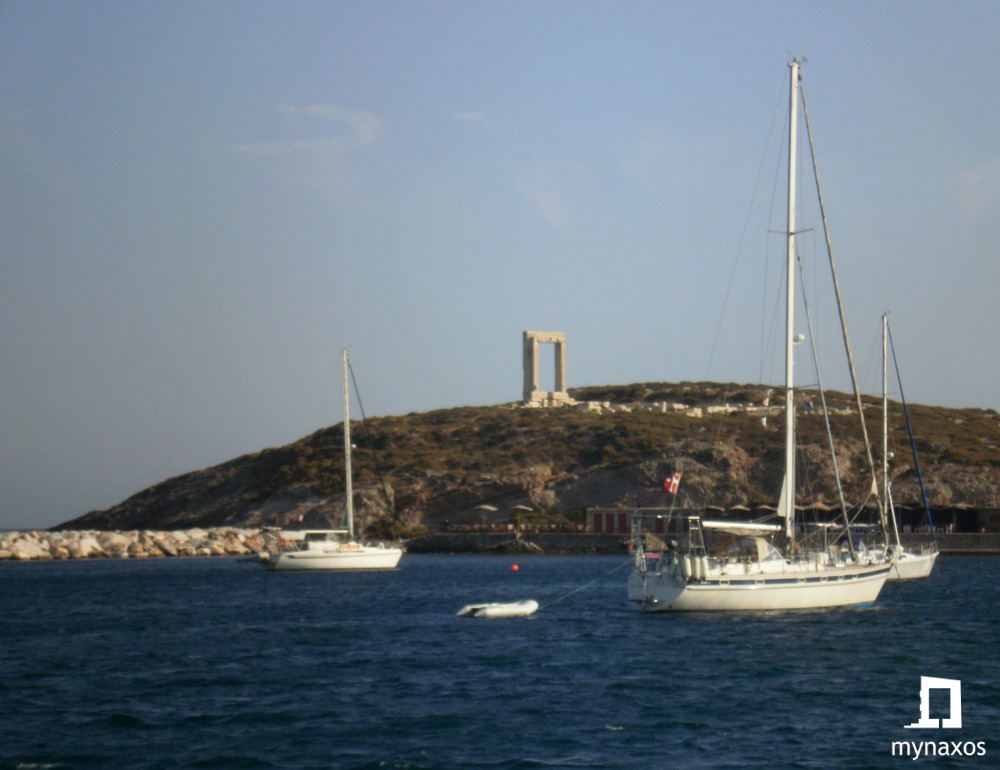 Arriving at the island of Naxos you can visit dozens of monuments of great historical and archaeological value. My Naxos' team suggests the 5 monuments to be seen by someone who visits the island for the first time. What are these;
Portara
The island of the palaces and Portara is undoubtedly the imposing symbol of Naxos. It is located in the harbor of the island and is the first image that every visitor has reached the island. Portara is built on the island of the palaces, or the island of Bacchus as it is said differently and is to the left of the port of Naxos.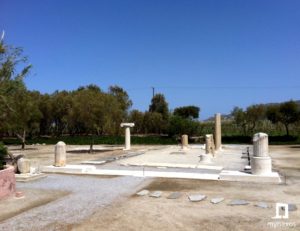 Yria: The sanctuary of God Dionysus
In the area of Yiria, we find the Sanctuary of Dionysus, which is considered by the historians as the forerunner of the Parthenon. The Sanctuary of Dionysus is located in Yria, a few minutes away from the village of Agios Arsenios and about 10 km from Chora.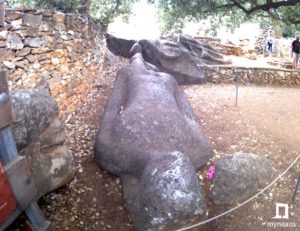 Kouros and Kori of Melanes
Two of the most notable statues – monuments not only of Naxos but of Greece, are the Kouros and the Kori of Melanes that are located in the wider region of the Melanes. The two impressive statues are located in the area of Flerio, after the village of Myli and before the village of Kynidaros, which is about 9 km from Chora.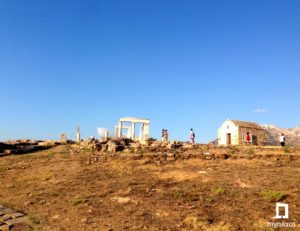 The temple of Demeter in Sagri
In the village of Sagri, in an area rich in monasteries, towers and ancient monuments, is the Temple of Demeter or else the Sanctuary of Gyrulla. The archaeological site is located in the village of Sagri, in the center of the island, only a few kilometers from Chalki and 11 km from Chora.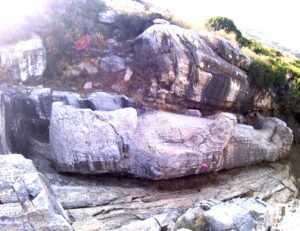 Kouros of Apolonas
The "lying" Kouros of Apolonas is a reference point on the island. The impressive marble statue, a symbol of the area and of Naxos, deserves your visit. The Kouros of Apolonas is estimated to have been created in the 6th century BC and its length exceeds 10 m. It is "lying down" at the entrance of the ancient quarry of the area and impresses visitors of the island due to its volume.