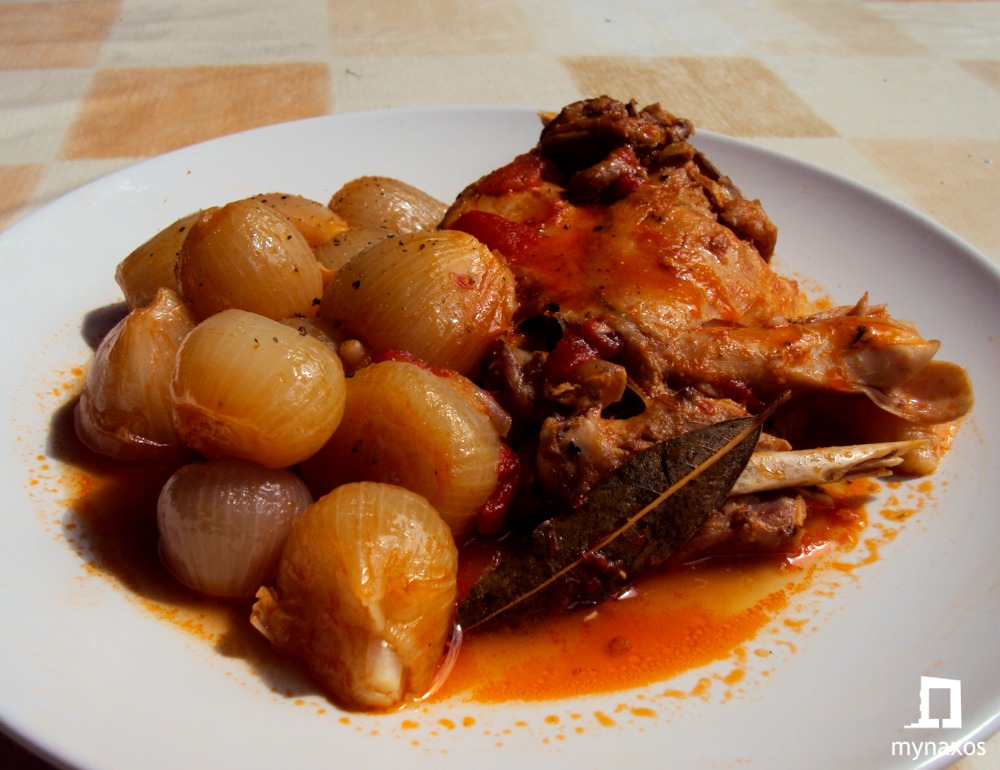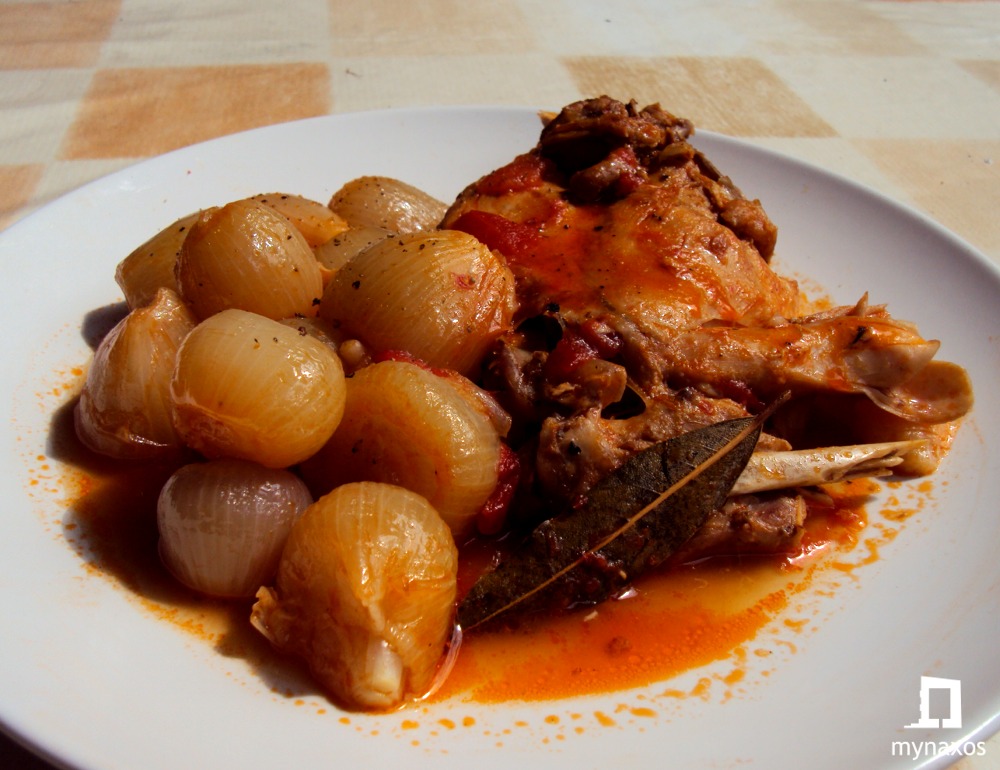 Ingredients:
1 hare

5 potatoes of Naxos

1 kg of small onions

5 cloves of garlic

3 laurel leaves

1 ½ glass of olive oil

½ glass of wine

2 tablespoons of pâté

Salt-Pepper-Bahar
Directions:
Cut the hare into pieces and wash it well.
Put it in the saucepan with half the oil until it drinks its fluids.
Pour the remaining oil, onions and sauté.
We "erase" it with wine.
Add potatoes and other ingredients.
Allow it to stand for 1½ hours
We thank the Association of Myli – Kourounohori for the grant of the recipe