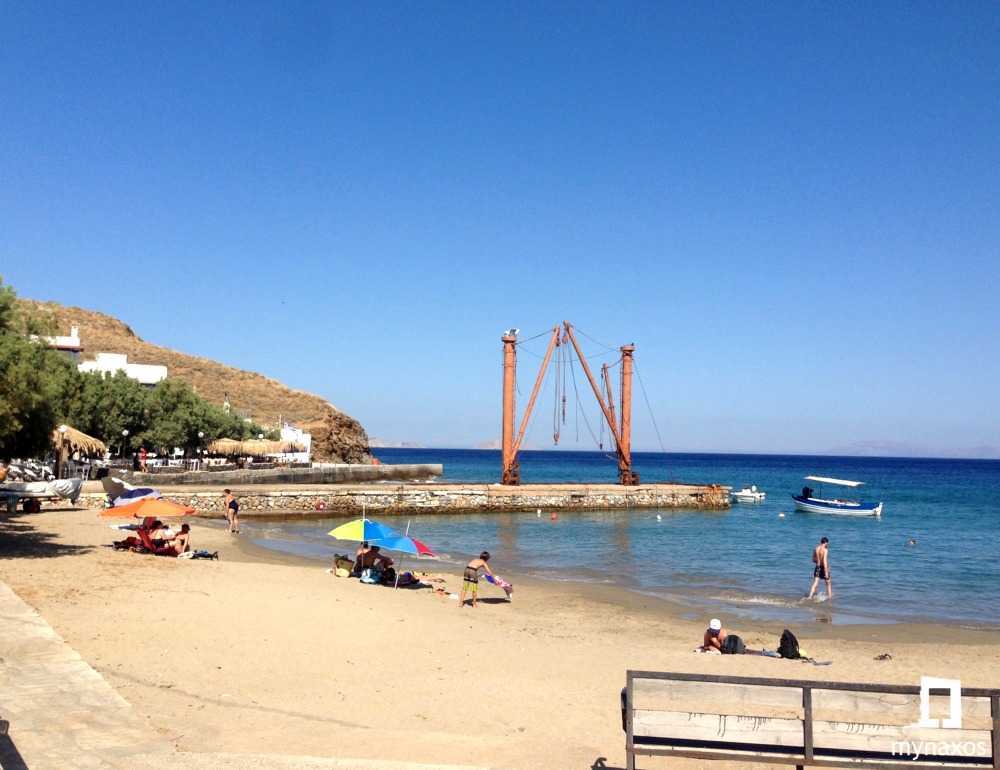 One of them is located in the Agios Georgios area, in the village of Melanes.
Directions:
You take the road to the villages that are the center of the island. At the first junction you are heading left towards Melanes / Potamia. At the next junction you still stay left and follow the signs to Melanes. You arrive at the parking lot of the village. You walk to the sidewalk of the village that leads you, in 5 minutes, to the area of ​​Agios Georgios.
There, especially during Spring and Autumn, you will see an impressive waterfall that creates a lake. The water of the waterfall is channeled into irrigation channels for watering the crops.
The place is very rich in green. Perennial plantains, oleanders that make the area garnish when blooming, willows and many more species of plants create a beautiful picture. In the summer you will hear the jingles and you will see many butterflies. On the left side there is the church of Agios Georgios, one of the most beautiful churches on the island.
Interesting information: The clearing behind the waterfalls leads you to marble stairs, following them you will reach Kato Myloi. Another, equally enchanting and green area.