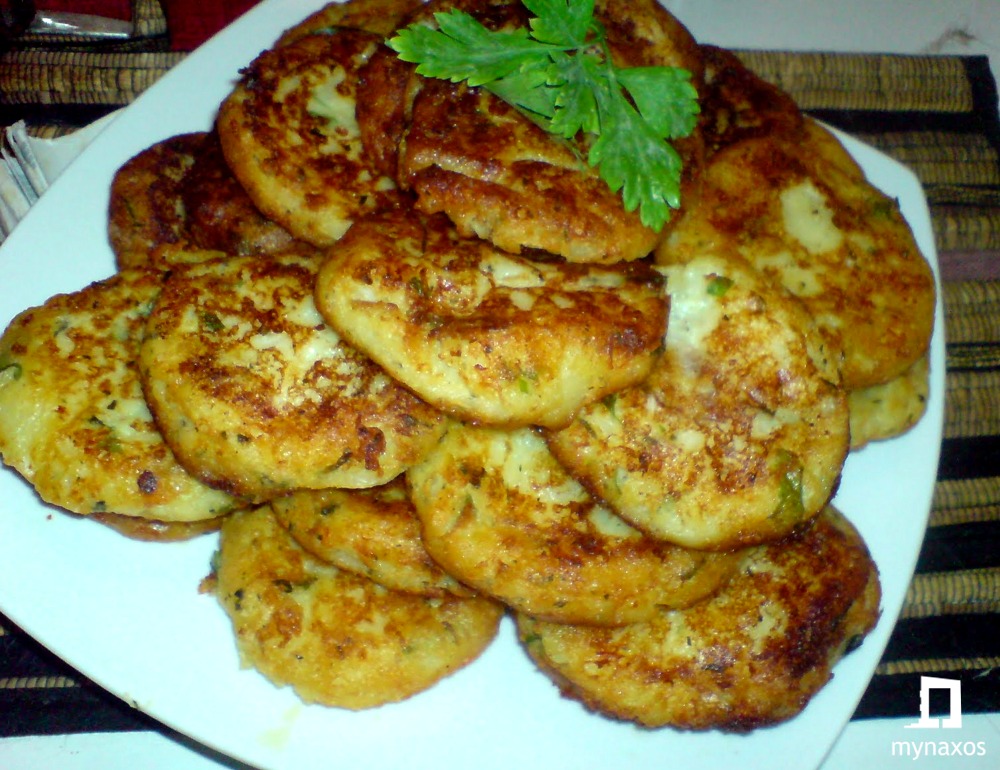 An easy and delicious recipe with the main ingredient of the distinctive in taste and quality, Naxos' potatoes.
Ingredients:
1,5 kf of Naxos' potatoes

1/2 cup of grated gruyere

2 eggs

1/3 cup of parsley finely chopped

1 teaspoon of salt

1 teaspoon of pepper

1 tablespoon of olive oil

1 big onion

2 cloves of garlic

1/5 cup  of toast crumbs

Seed oil for frying
Directions:
We clean, wash and boil the potatoes and go through the puree machine.
Place the puree in a large bowl and let it cool down.
We add in all our ingredients.
We mix well to make it all a consistent dough.
We make the dough in little balls, we add some flour and fry them so they do not stick to the pan.
Put some olive oil in the pan and heat it to moderate heat.
Fry our potato balls until they get a golden-yellow color, taking care not to pierce them in the spin because they will "pop".
The recipe and the photo was given from Myli-Kourounohori Association and we them a lot.