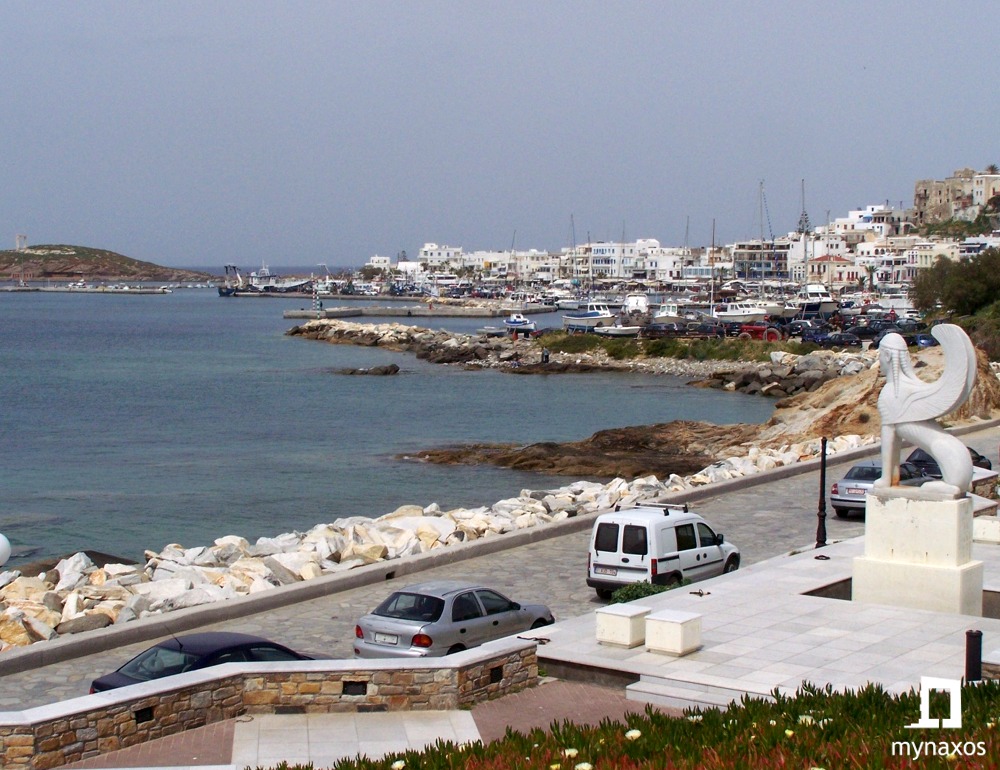 Walking overlooking the Port and Paros!
A very relaxing and calm walk in Chora is the one that starts from the port and reaches the beach of Agios Georgios.
You start from Alpha Bank and turn left towards Agios Georgios and Town Hall. You pass the large car park and get to the town hall.
From there, there is a way to go down to the paved pedestrian street. You walk and on your left you have the hill with the weather station and on your right side you can see the sea.
At 500 meters you will see the beach of Agios Georgios in front of you.
The ideal time for this walk is early in the afternoon.
You will be able to photograph the port of Naxos, Portara, the beach of Agios Georgios and in the background Paros, located opposite.