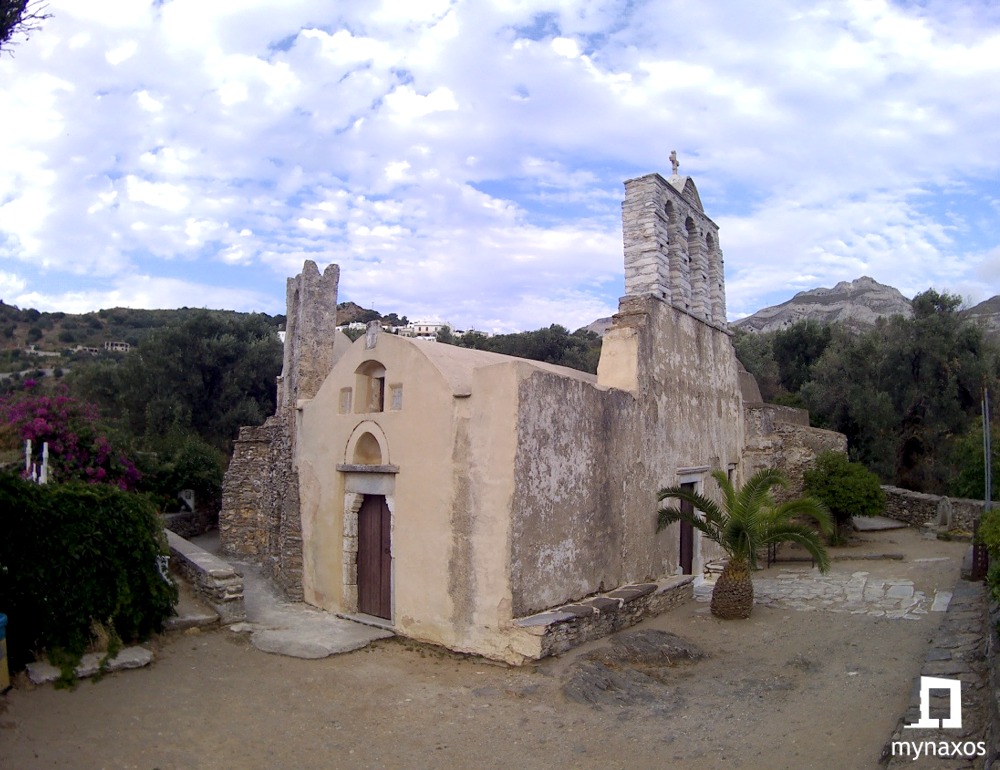 One of the oldest churches in the Balkans and one of the most important Christian monuments in Naxos is the temple of Panagia Drosiani, located to the south of the Moni village.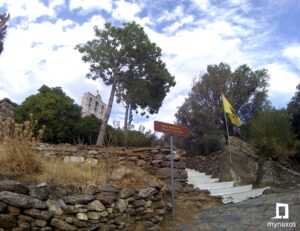 History:
The church Virgin Mary Drosiani is estimated to have been built in the 4th or 6th century.
The whole monastery emerged after 1970, since most of it was buried and revealed with the excavations that took place in the area.
The temple is of Byzantine style. The surrounding spaces form a cross.
Inside the temple there were three layers of frescoes of unique value.
The first two layers have been depopulated and transferred to museums where they are exposed.
The frescoes that the visitor sees today are the oldest and those revealed in the third layer.
From these extraordinary frescoes stands out the dome, depicting two Pantocrators.
As for the icon of the Virgin Mary, no one can speak with certainty about its authenticity, as the monastery was the target of an antiquity in the seventies.
Myths and traditions:
The deep faith of the people has created many stories and are now an integral part of the history of Our Lady of Drosiani.
Some, for example, say that the old people saw the Virgin Mary at the temple every night, and that's why it was built there.
Its name, however, according to the inhabitants, took it because of a miracle: when many years ago there was a long period of drought, they called to the Virgin Mary and she made her miracle and started to rain in the area ( Drosiani: cool,dewiness).
Another legend refers to the round marble slab in front of the icon of the Virgin Mary: They say that beneath this plate there was a treasure of inestimable value that no one dared to take because the Virgin Mary would marry him. However, some antiquities did not miss the opportunity and in the 1970s they seized the area and the next day the villagers found the marble slab to be moved. No one gave an answer for the existence of treasure or not under the plate.
The pilgrimage to Panagia Drosiani:
Panagia Drosiani can be visited all the days of the year.
Particularly interesting is the visit on Good Friday during the days of Easter as there is the "custom of the artillery", which its roots keep in the Byzantine era.
According to this, the women of the surrounding villages prepare and offer to the pilgrims arts and local raki after the Holy Abatement.
See more photos: