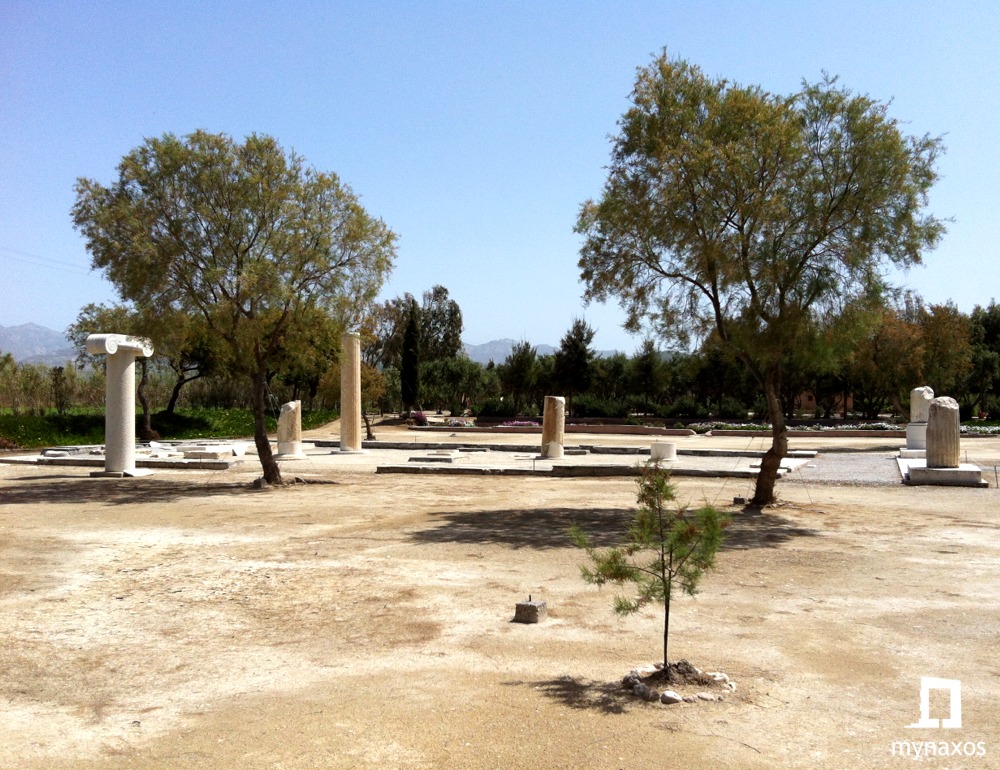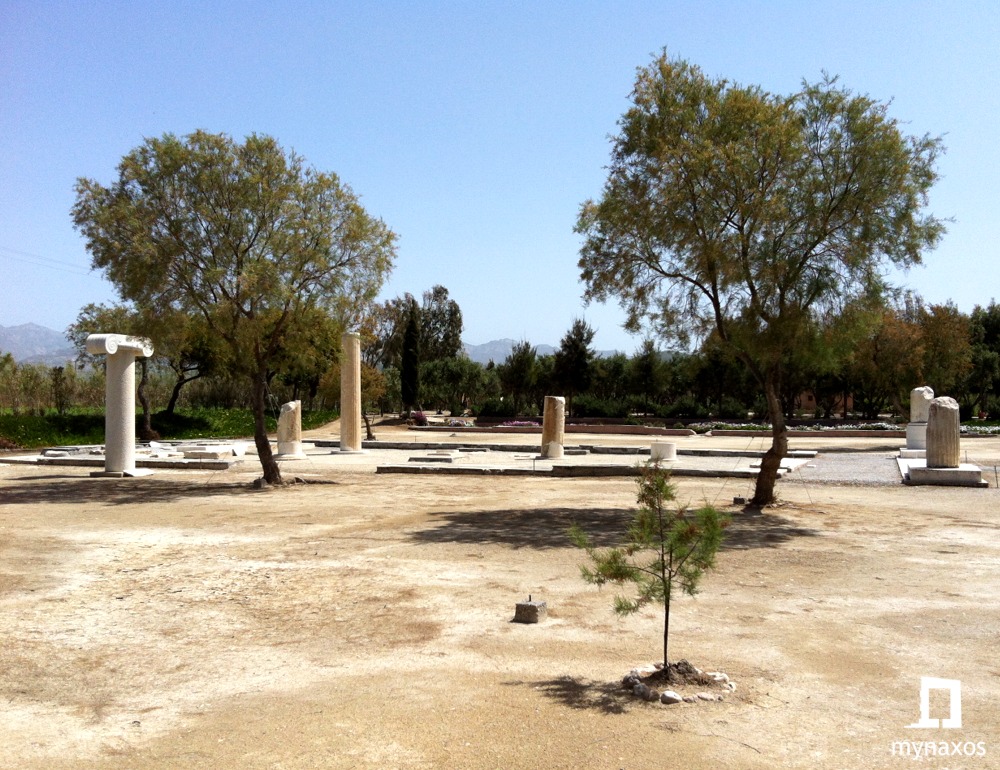 In the area of Yria, we meet the sanctuary of Dionysus, which is considered by the historians to be the forerunner of the Parthenon.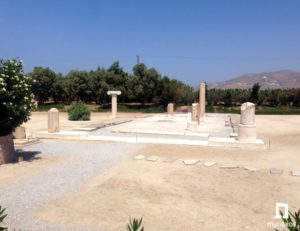 Location:
The sanctuary of Dionysus is located in Yria, a few minutes away from the village of Agios Arsenios and about 10 km from Chora.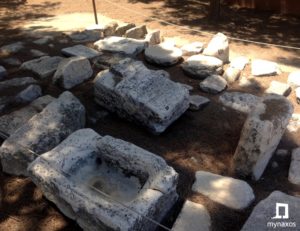 History:
In the sanctuary of Dionysos you will see marble columns of the 6th century BC. while under the archaeological site of Yria found bases and other temples.
According to historical evidence, cult in this area began in the 14th century and other four temples were made on the same site.
The first temple was destroyed by a river that existed in the area.
The next temples were also destroyed by floods for this reason, and the Dionysus' worship was in the open air.
The last temple was built around 550 BC. but was destroyed by the Christians to build a church in its place.
This was in the 2nd century AD, but the church was again destroyed by floods.
So, several years later, they took the marble pieces of the destroyed temple as building material and built a little further the temple of Agios Georgios.
The parts of the sanctuary were found in the neighboring village called Glinado but also in the sea.
A statue of the god Dionysus, which is exhibited at the Archaeological Museum of Chora, was found in the archaeological site of Yria.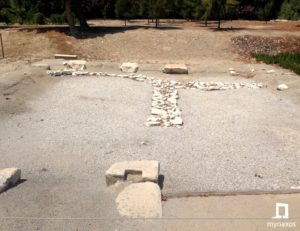 The visit to Yria:
The archaeological site can be visited daily from 08:30 to 15:00 except on Monday.
A unique moment to visit the Yria is during the Full Moon of August, where the venue is open to the public.
Access to the archaeological site can be done either by car or by bus to Agios Arsenios.
The sanctuary is approximately 15 minutes far from the village on foot.
See more photos: