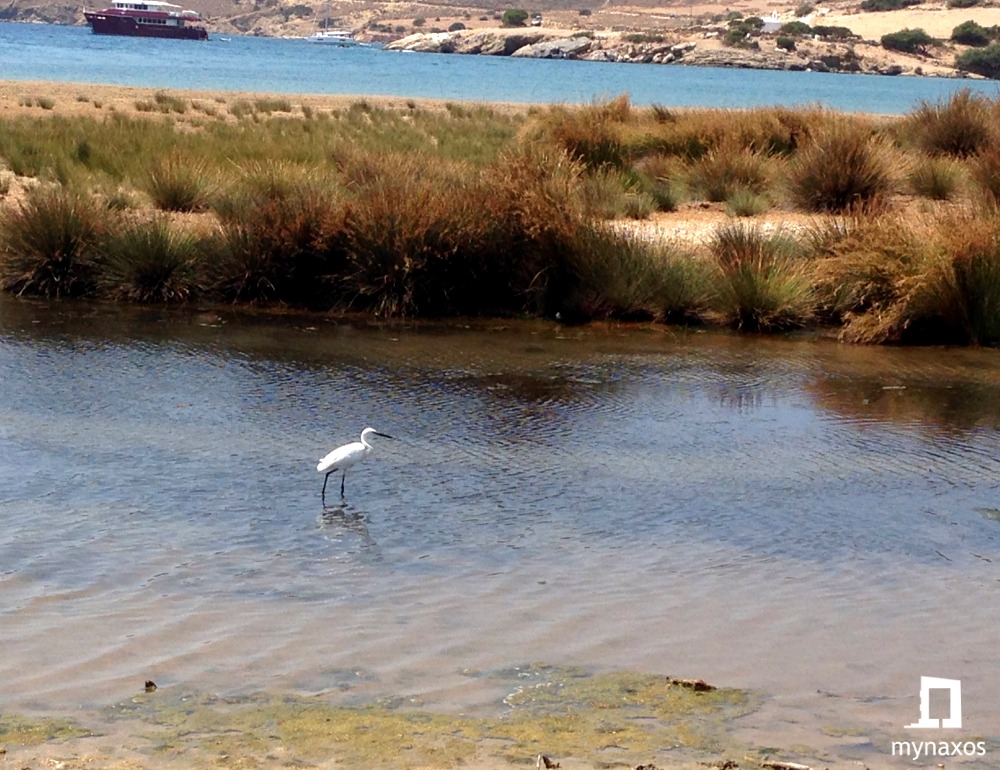 Apart from the beautiful Kalantos' beach – 20 km south of the village of Filoti – it is worth a stop in the homonymous swamp that is the southernmost wetland of the island.
Kalantos' swamp is the first station of migratory birds flying from Africa.
In the swamp and in the surrounding sea area, you will find beautiful herons, waders, ostriches, mussels, crucifers (especially in the rocky area) and artemis.
And after observing the birds is worth to enojoy the sandy beach of Kalantos.
See more photos: