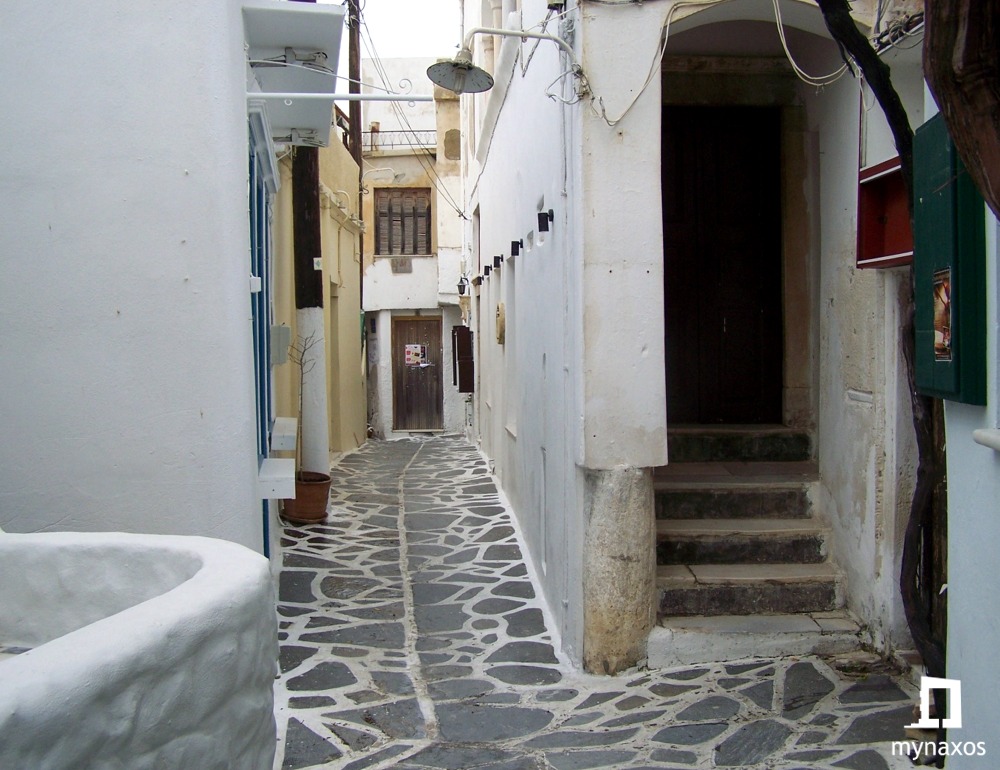 Most of you, during your holidays,you are looking for markets and souvenir shops; souvenirs that will remind you of the beautiful days you spent.
For your walk through the local souvenir shops , we suggest you to start off from the beach. Enter the narrow right of EAS Naxos's shop and see the first shops, a bookstore and a shoe store.
Turn left and climb the uphill. On this street you will find handmade leather goods such as shoes and bags, as well as souvenirs.
Walk as the pavement goes and stay left. Once you see a big restaurant, you will see all the souvenir and folk art shops in front of you starting from this point. Among them there are some galleries of works by Naxian artists.
Continue the downhill road and just before the bars, you will see shops with handmade gifts and jewelery. Their fronts will surely attract your attention. When you enter, you will see how the prices are very affordable.
After passing the bars to your right and left, you will find statues and souvenir shops again, with women's accessories, jewelery and clothing. Continue and turn left to the "Mathiasou" patisserie.
In this street you will find other souvenir shops, gallery with paintings, a shop with hand-painted clothes, shoes and items, as well as the traditional liqueur and sweets shop.
There you turn right and then left. All this street in the old town is full of shops.
Look for Naxos's "matakia" (it is a shell that becomes a jewel and says it brings luck and money to the one who has it).
At the end of the street you will find handmade gifts, silverware and a grocery store. Where you see the cafes and tavernas, the street with the shops ends.