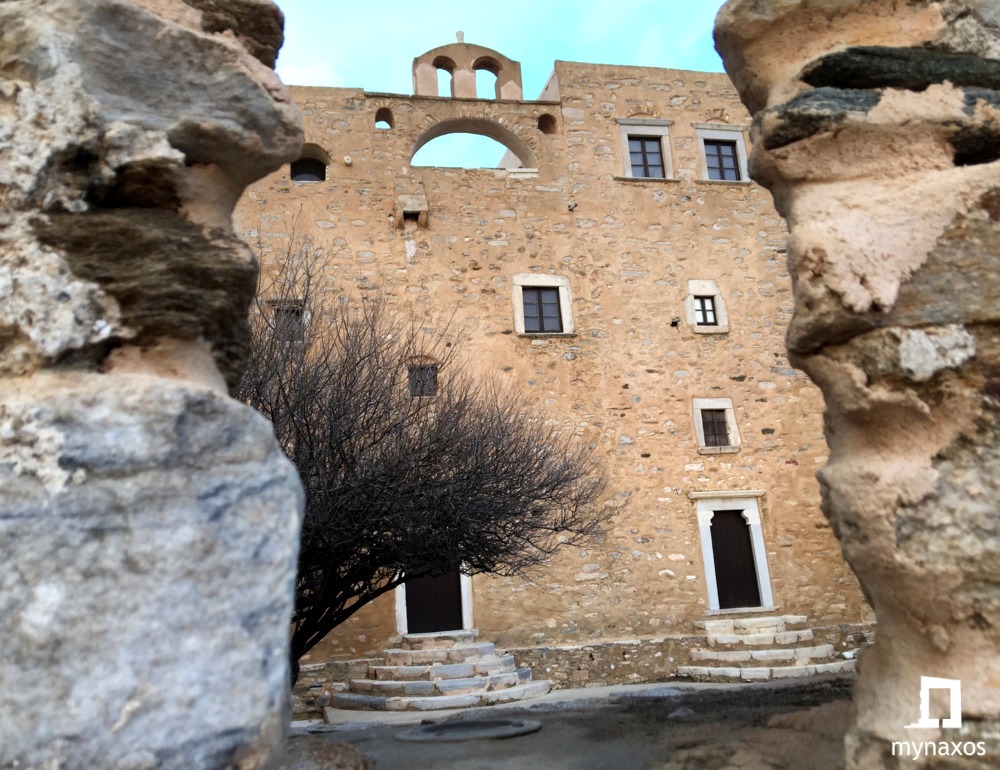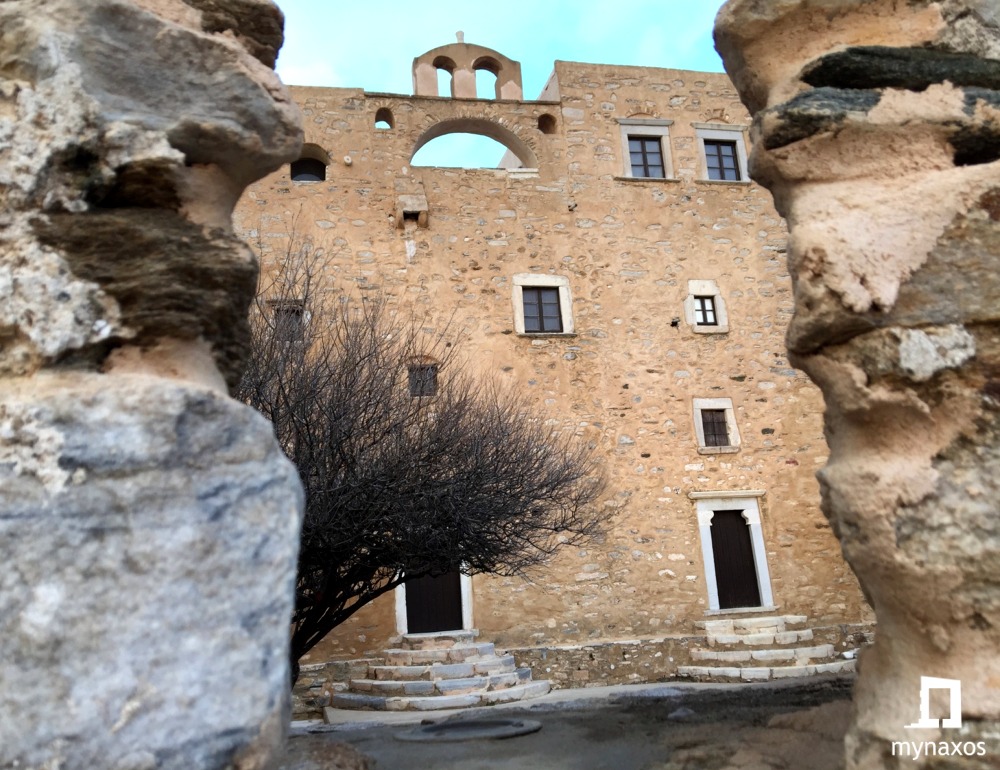 Without any doubt, it is one of the most fantastic buildings of the island.
The Timios Stavros Monastery or Bazaios' Tower is located 12 km south of Chora, in Kampos of Agiasos.
It is a monastery that looks more like a tower.
It is open to visitors and throughout the summer hosts major cultural events.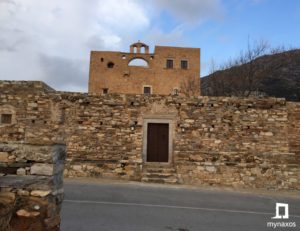 History:
The Monastery of Timios Stavros (or the Bazeos Tower) was built in the 17th century. and is dedicated to Christ.
It is one of the most typical examples of post-Byzantine architecture.
The monastery was in operation until the 19th century.
It is a two storey building, with rooms, dining rooms, lounges, kitchens and of course the monks' cells.
Outside the monastery there are cells, warehouses and stables.
Visitors are particularly impressed by the temple, the wood-carved iconostasis and the Byzantine frescoes.
A visit to the Monastery of Timios Stavros (or Bazaios Tower):
Mr.Bazaios, to whom the Tower belongs, with much love and respect in its history, has restored the Tower.
Huge cultural events are hosted during the summer.
For more information, please visit the website www.bazeostower.gr.
See more photos of Bazaios' Tower: