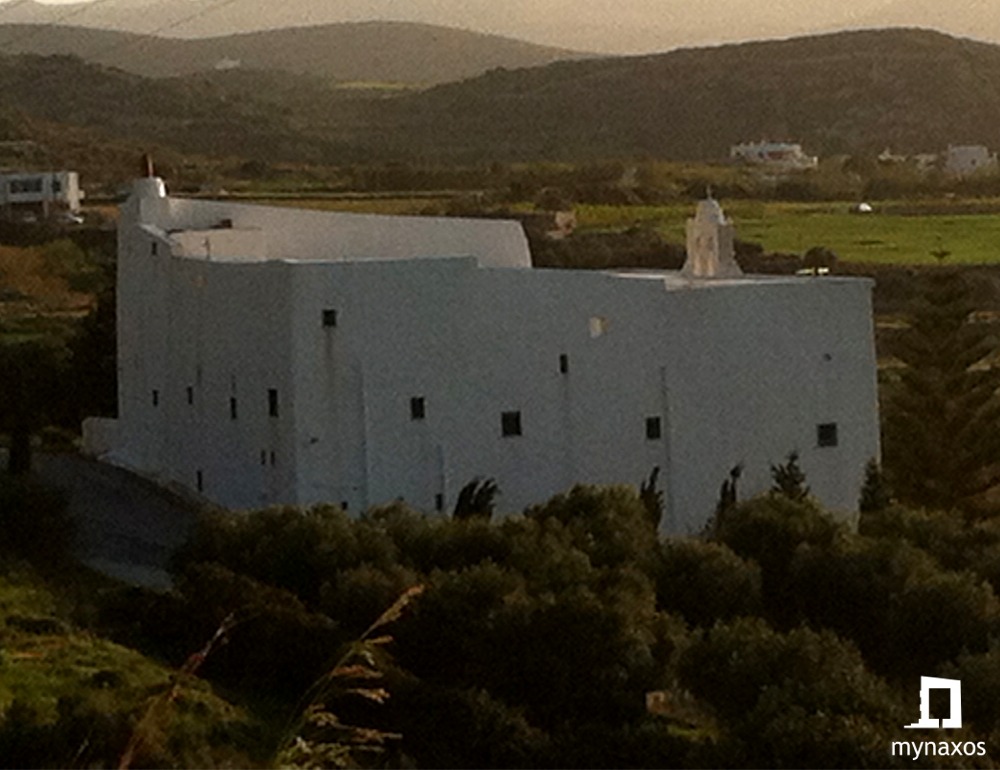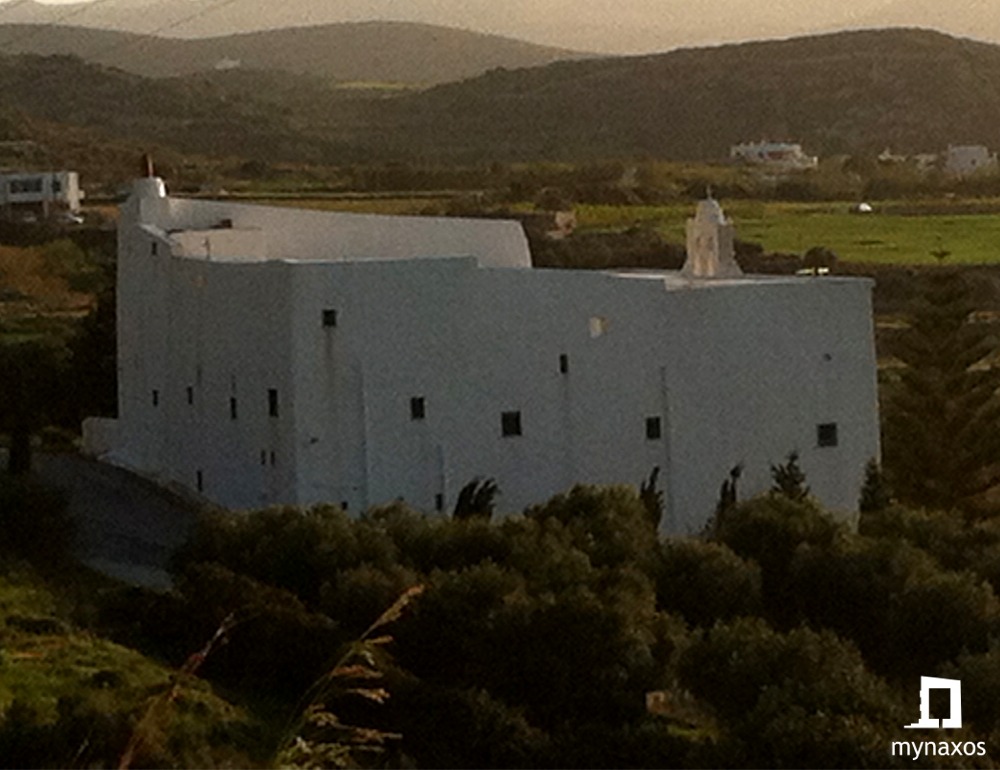 Impressive and white, the Monastery of Faneromeni, looks out over the Aegean Sea.
One of the most important monasteries of the island is located in the area between the villages of Eggares and Keramoti, 16km from Naxos Town.
The Holy Monastery is dedicated to the Virgin Mary.
History:
Its date of construction is lost in time, but it is estimated that it was built in the 14th century. while several years later, in the 16th century. took the form it has today.
The monastery experienced great prosperity in the 19th century. and many tourists have written many about it.
Tradition:
According to the tradition, the erection of the Monastery of Faneromeni is related to finding an image by sailors.
In particular, it is said that three sailors were in danger of drowning in the west coast of Naxos. Then they prayed to the Virgin to save them and immediately saw a bright light on the beach. As they approached, they saw a picture of the Virgin Mary, which after putting it in the temple of Prophet Elias, the furnace stopped and the lull returned. When they left the island they promised to return to build a Monastery as it did.
The Pilgrimage to the Monastery:
The visitor can visit the monastery and worship throughout the year.
On August 15th, the Monastery of Faneromeni celebrates for three days.