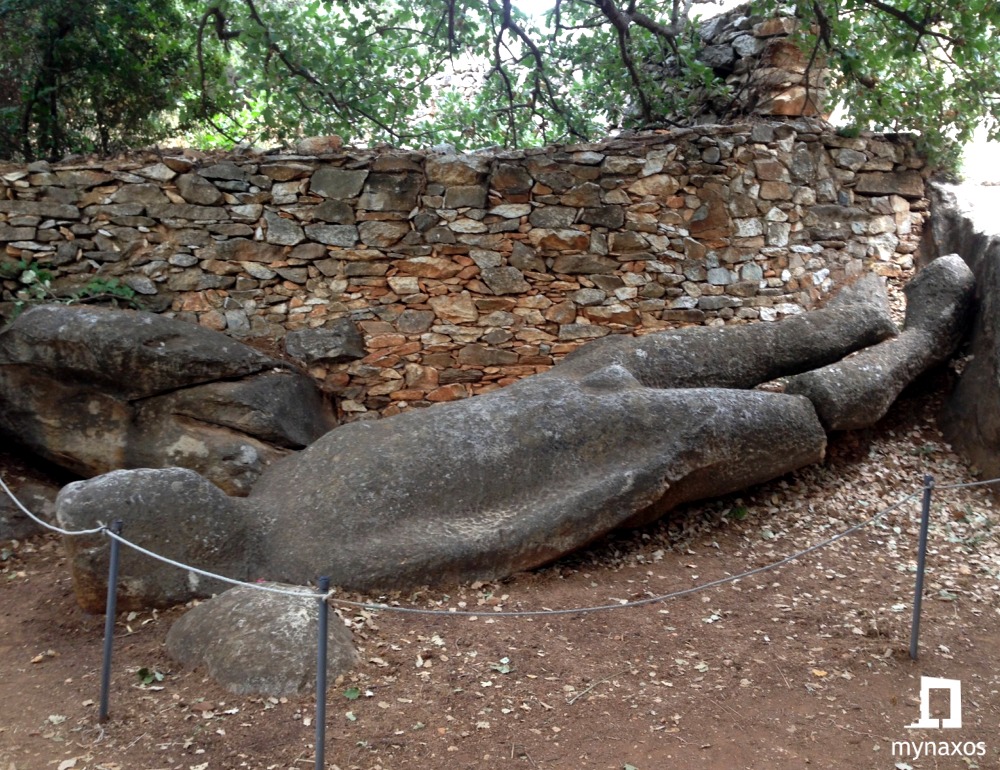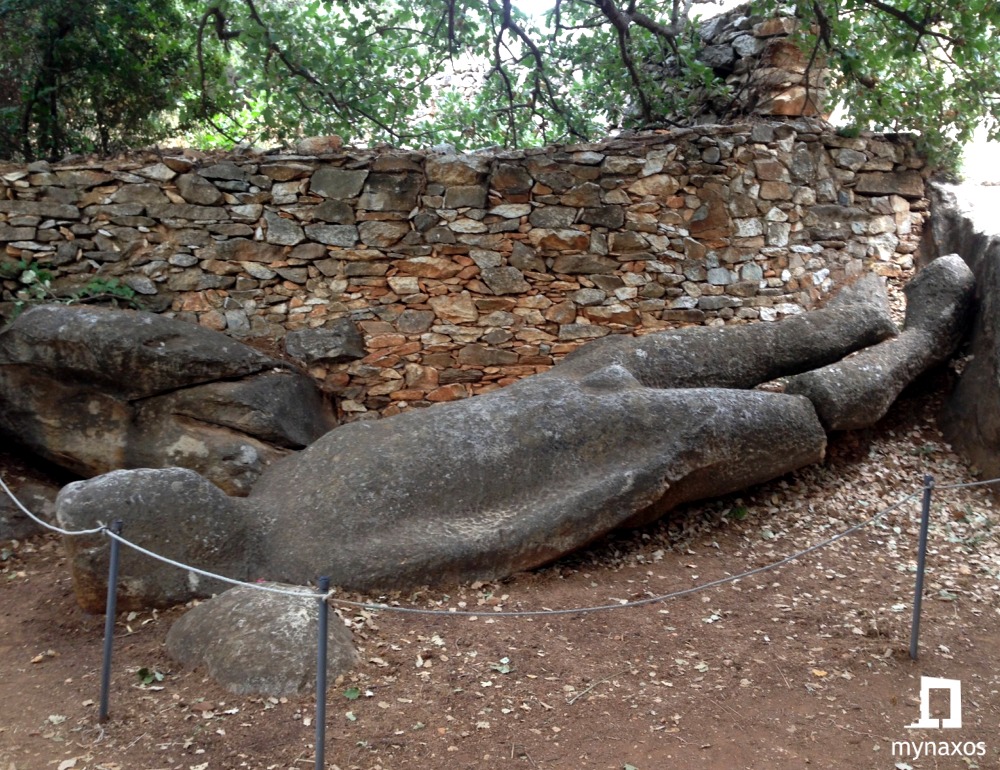 Two of the most characteristic statues – monuments not only of Naxos but of whole Greece, are Kouros and Kori of Melanes that are in the wider region of Melanes.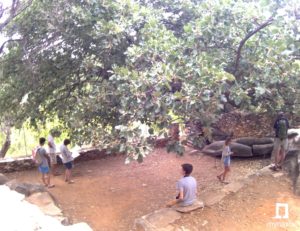 Location:
The two impressive statues are located in Flerio, after the village of Myloi and before the village of Kinidaros, which is about 9 km from Chora.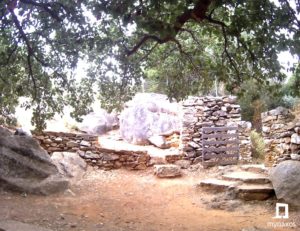 History:
Kouros is one of the most characteristic examples of Naxian marble sculpture.
It is 6 meters long and has been built around 570 BC.
It is the incomplete statue of a teenager who is "lying down" in an orchard and his leg is broken.
Near there is the ancient quarry and it is speculated that his leg broke during the transfer of the statue.
Kori of Melanes is about 500 meters away of Kouros.
It is estimated that this is a new age of the same age as Kouros, which also resembles the characteristics.
It has been abandoned higher in the mountain, either due to an accident or because of its cancellation or even because political turmoil may have erupted at that time.