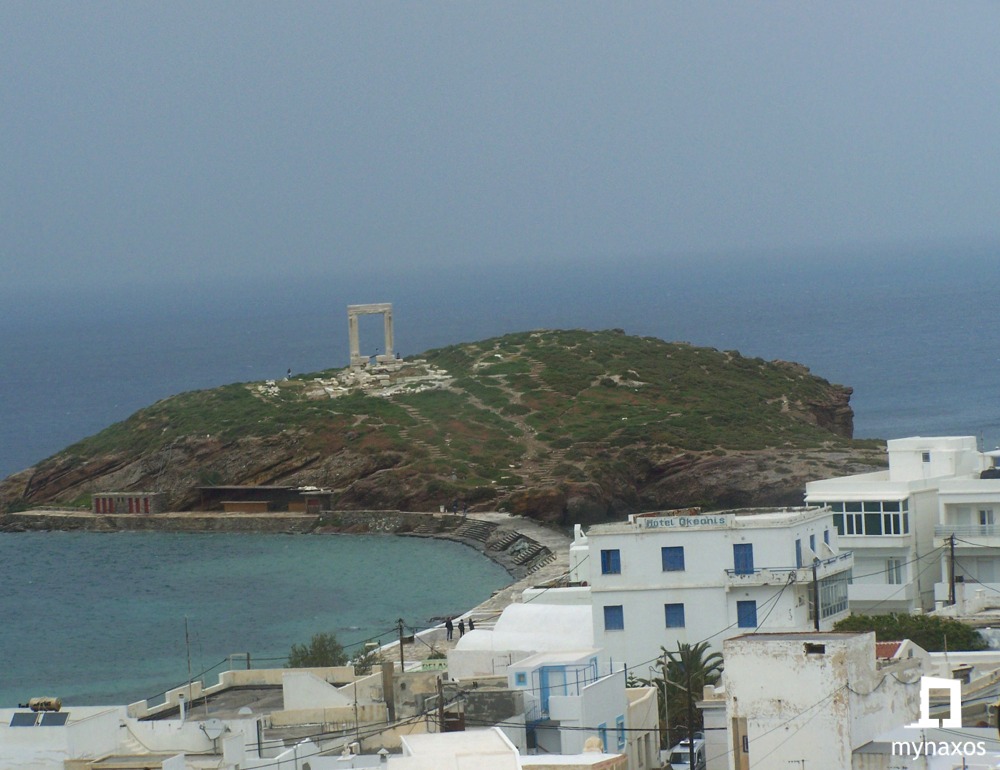 The island of the palaces and Portara is undoubtedly the most imposing monument and symbol of Naxos.
It is located in the harbor of the island and is the first image that every visitor has reached the island.
Location:
Portara is built on the island of the palaces, or the island of Bacchus as it is said differently and is to the left of the port of Naxos.
History:
Portara is the huge marble gate of the temple built in the 6th century BC. for the worship of god Apollonas.
The temple was begun to build by the tyrant Lygdamis but after the fall of his tyranny he did not continue his construction and thus remained incomplete.
Ligdamis had the ambition to make a temple like the Temple of Olympian Zeus, located in Athens, but he did not.
During the Venetian period, the Venetians used much of the unfinished temple to build the Castle, and the only thing left to this day is the giant gate.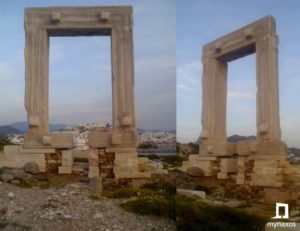 Mythology:
In Greek mythology there are many stories about the Palace Island, where Portara is today.
According to the most famous myth, on this island Ariadne was abandoned by Theseus and immediately Dionysus abducted her.
The rapture of Ariadne by Dionysos has inspired even the most important composers and theatrical writers.
The visit to Portara:
The island of the palaces and Portara is the ideal place on the island to enjoy the sunset.
Even NASA has posted a photo on its website, portraying the sunset from Portara, and featuring it as one of the finest in the world.
See more photos: