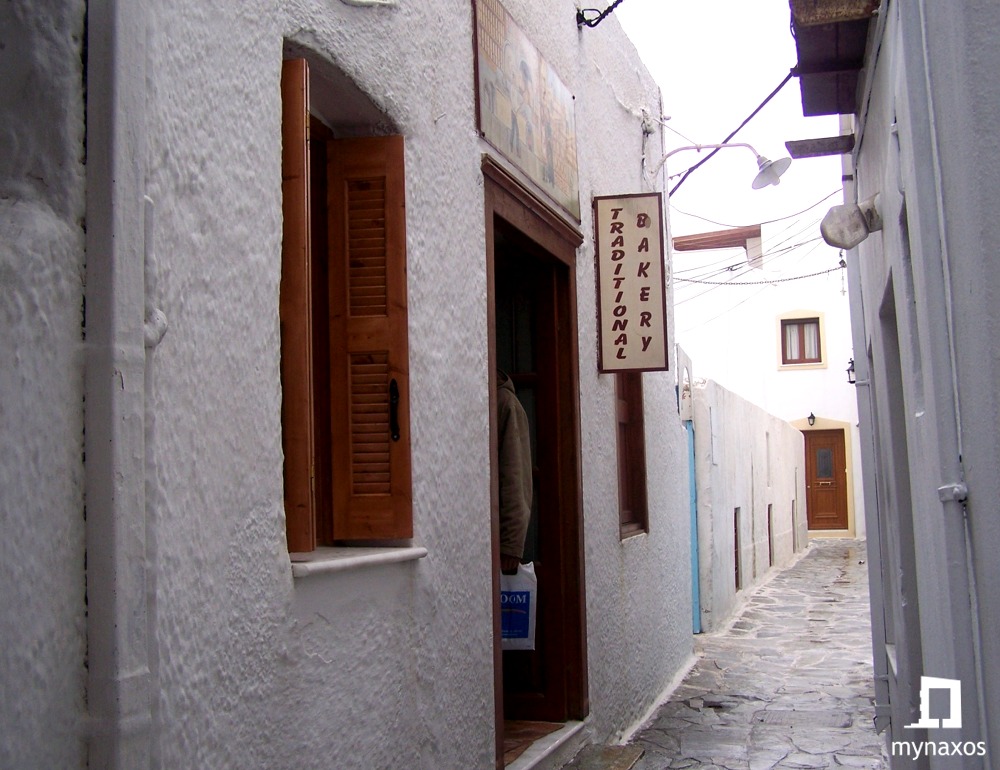 The taste of a fluffy loaf of well-baked bread and even cooked in wood is unparalleled. In the oven of Veloni, one of the oldest ovens on the island, located in the center of Chora, it is sure that the concept of bread has a distinct dimension!
Directions:
You start from the Port , from the alley that is in front of the church of Myrtidiotissa and you walk to the Castle. Go left and walk in front of the souvenir shops. You follow the street of the old town, and when you see ending in shops and narrowing straight, you go right and in front of you you see a grocery store. Continue to the left and at 5 m there is the Veloni's oven. The smell of freshly baked bread has already … showed you the way anyway few minutes ago…
Mr. Panagiotis, with Mrs. Nicoleta, Eleni and Nikos, will give you the most beautiful bread you have eaten. It's the only bakery in Chora that bakes on the woods and only if you try it, you will understand what is traditional bread! It is usually hot because it is constantly flushing.
Do not forget:
From the grocery store right next to it, buy a piece of Naxos Graviera or Kefalotyri and be sure to enjoy a great breakfast!