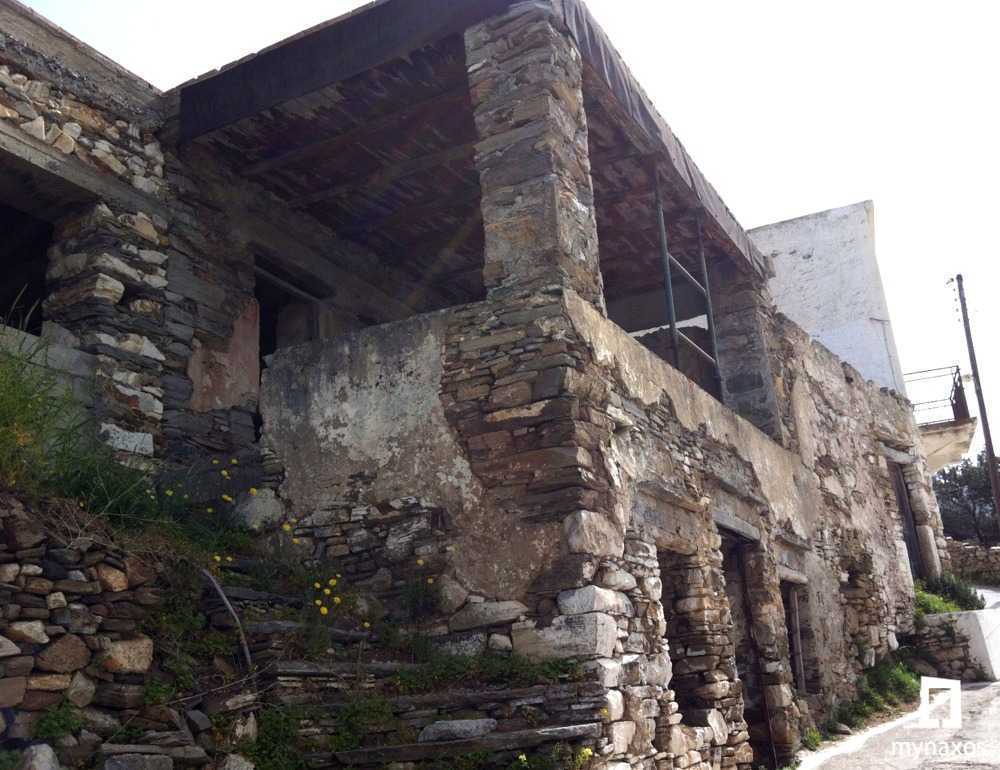 The famous village Apiranthos is 32 km northwest of Chora.
Characteristic of the village is the traditional architecture of the stone houses, the well preserved churches, the windmills and the four museums.
The inhabitants of Apeiranthos love the village very much, and this seems to be how careful every corner is.
From the entrance of the village you will see that there are shops, cafes, taverns and, of course, the Women's Cooperative store that makes traditional woven fabrics.
History, Monuments and Museums:
The inhabitants of Aperanthos have always been involved in extracting emery, livestock and vineyards.
In Apeiranthos the visitor can wander through the cobblestone cobblestone streets and admire the towers, churches and arches, representative examples of Venetian architecture.
There are 4 museums in Apeiranthos: the small Archaeological Museum, the Natural History Museum, the Folklore Museum and the Museum of Visual Arts.
Apiranthos is the birthplace of Greek Prime Minister Petros Protopapadakis and the resistance Manolis Glezos.
How will you go:
With a private car or motorbike, you can follow the following route:
Chora – Galanado – Sagri – Halki – Filoti – Apiranthos

Chora – Potamia – Chemararos / Tsikalario – Chalki – Filoti – Apiranthos.
Apeiranthos is connected to the country by bus routes.
More information at www.naxosdestinations.com
See more photos below: