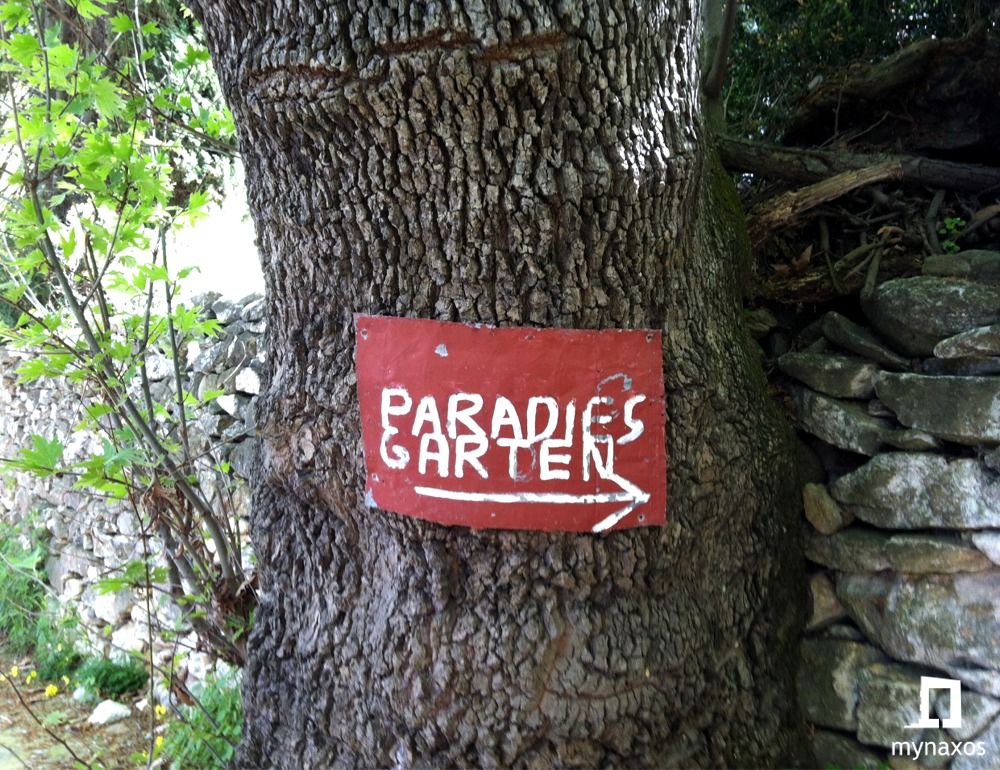 Greek coffee, under the plane trees, next to a huge goldfish cistern, in a really cool orchard? When coffee is accompanied by traditional sweets, it is sure that everything is done … much better!
And all this will be enjoyed just 15 minutes by car from Chora, next to the Kouros of the Melanes.
Directions:
You start from Chora, go to the villages in the center of the island – not to the beaches -. Arriving at a large junction the signs point to Melanes / Myloi / Kouros. Turning left, continue to the next junction and turn left towards Melanes. Continue as you go down the road and then follow the signs to Kouros until you drive to a huge crowd. Park the car and walk to the small concrete road. At 300 meters, on your left side you see the entrance of the enclosure, located just next to the Kouros statue of Melanes.
The café should be a stop after visiting Kouros. Ask the really hospitable and lusty hosts to make you a tasteful Greek coffee and to offer a sweet spoon, do not deny it, it is homemade and really tasteful.
Do not forget:
Ask the owners of the cafe to talk to you about the story of Kouros and Kori of Melanes, they know better than anyone! They will tell you who and how they found the statues and they will show you the path to Kori, located a little above, at the top of the hill.