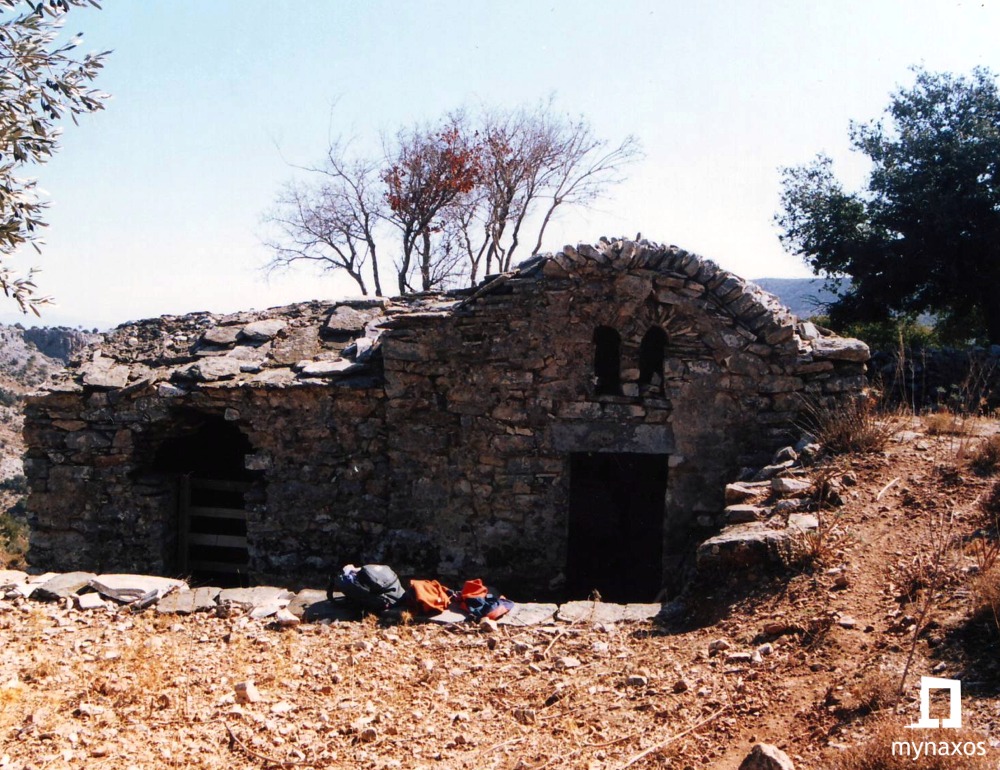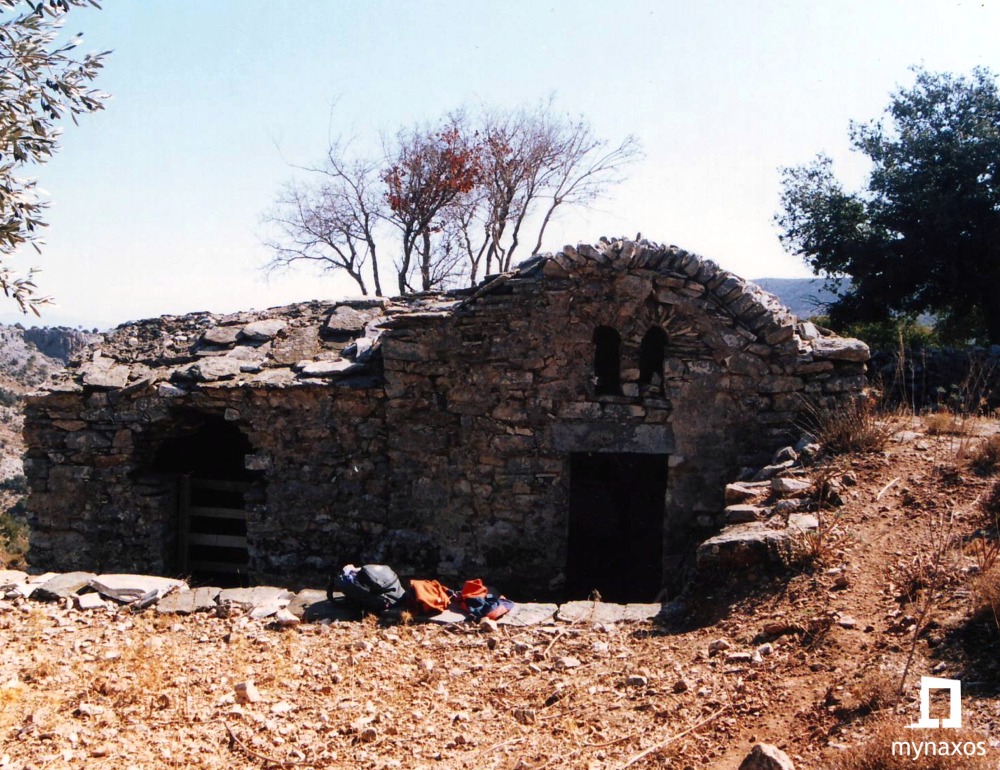 Route: Danakos – Agios Panteleimonas – Agios Ioannis Theologos – Grammata – Danakos
Duration: 2 – 3 hours
Difficulty: 6/10
It is a walking  route full of distinct images and about two hours of walk between lush greens. The unique old churches are worth your attention, as well as a "mytato", an old building, that is, where the villagers make cheese.
The walking route starts from the path to the left of the village of Danakos, under the Monastery of Fotodoti. It's an uphill path. Proceed for about 15 minutes while enjoying the greens of the area, ending up at the top of the mountain. Walk left on the path and then right until you reach the "mytato" that is there. This area is called "Kakavas". Climbing a bit higher you will see the church of Agia Paraskevi and right next to the church of Agios Panteleimonas. They are two old and abandoned churches.
In Agios Panteleimonas, there are frescoes in three layers, which proves its age. In Agia Paraskevi, as you will notice, the frescoes are showing the whole bodies but their eyes are missing. Previously, it was said that if from a church that does not work you pull out the eyes out the image, put it in boiling water and drink that water, it brings health, views that nowadays is considered as superstition.
We continue on, following the path below the churches, and we are now heading to Agios Ioannis, Theologos, in the "Grammata" area. We proceed as far as the church looks and turn right into the path that is formed. We continue until we reach the church by passing through an area of ​​springs and running water.
We get out of the upper part of the settlement, on the left, and walk next to the built fence, basically go around the fence until we see the path leading to Danako. After some houses look down, we will get to where we started, in Monastery of Fotodoti.
TIP: Before you begin it is necessary to ask the locals if the route is still accessible because sometimes, some points in mountainous regions may be inaccessible and especially dangerous due to weather conditions.
We thank Mrs Katerina Grigoropoulou for the description of the route and its valuable information.