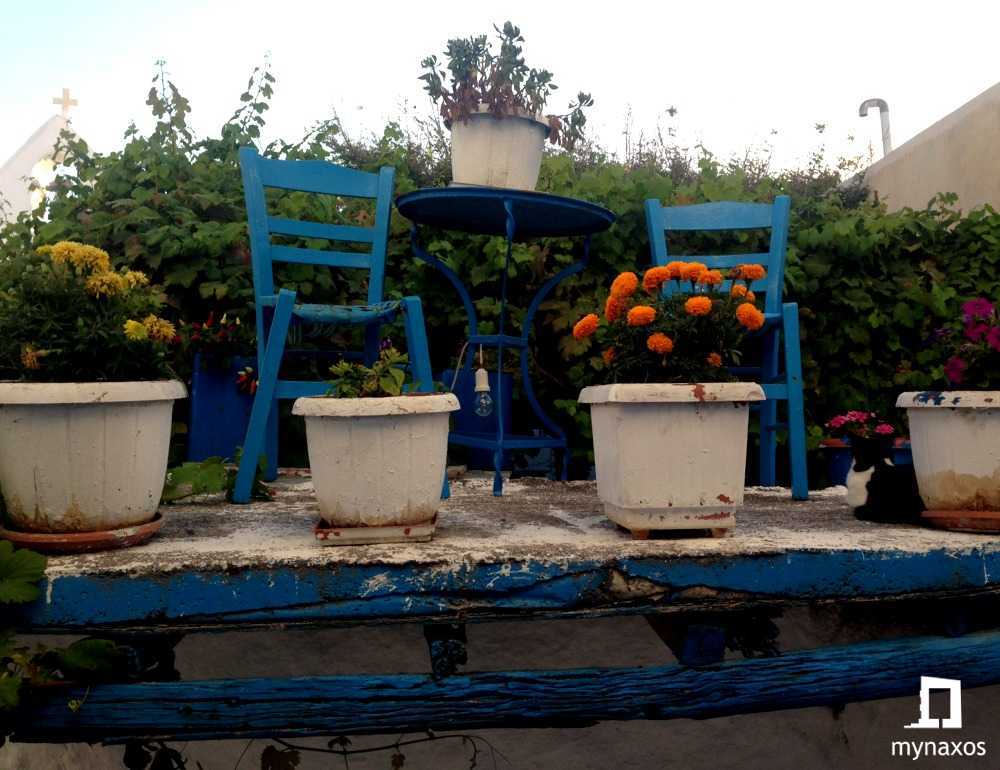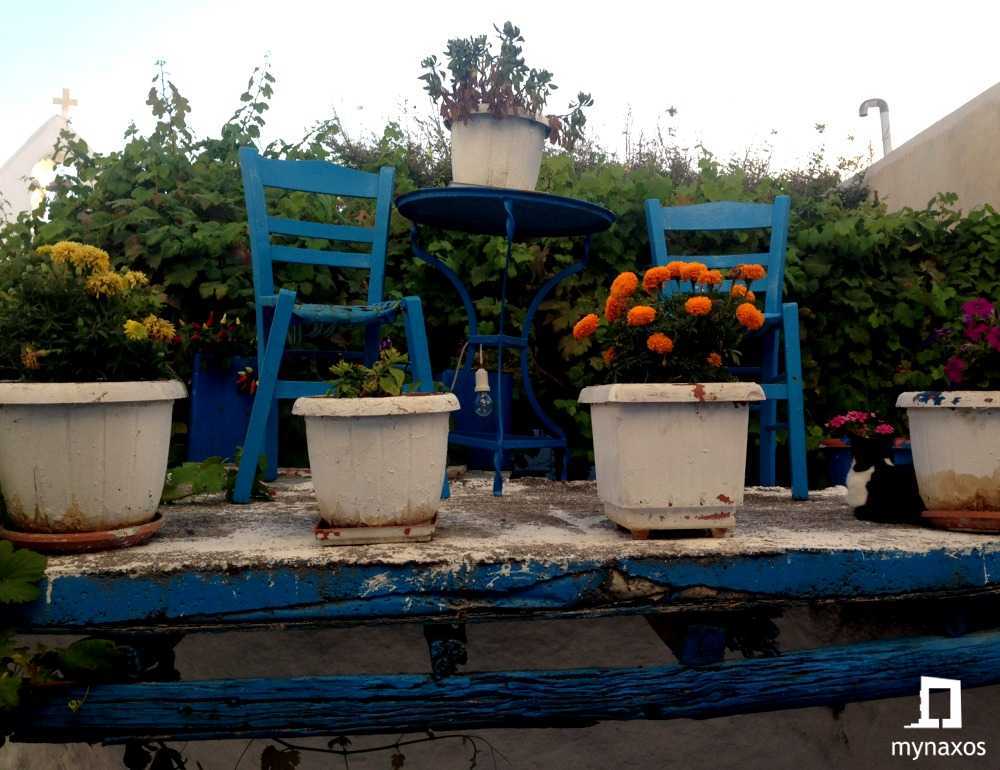 The village Tripodes or Vivlos, as it is said differently, is 9km southwest of Naxos Town.
It is the village of the windmills, with its great history and many myths.
Your walk in the village will fill you with beautiful pictures of the traditional houses with the blooming courtyards.
History and Monuments:
No one knows for certain where Tripodes took its name.
Some say that it was named because of the location of the village because it was built on a stony trunk that stretches in three parts (Tripodes: Three -parts).
Others claim that the village owes its name to the homonymous river, while some insist that it was named because it used to be a ditch and a tripod stool.
Some others are sure that his name was taken by the Cretans from the village Tripodos of Heraklion that came and settled in the village.
In Tripods the visitor can admire the windmills located on the hill, the old monastery of Panagia Tripodiotissa dating back to the 16th century AD, Palaiopyrgos of Plaka, Stavropigi and the chapel of Agios Andreas.
The inhabitants of Tripods are engaged in agriculture, livestock and tourism.
How will you go:
With a private car or motorbike, you can reach the following route: Chora – Glinado – Tripodes (Vivlos)
Tripodes are connected with Chora with KTEL bus routes.
More information at www.naxosdestinations.com
See more photos below: