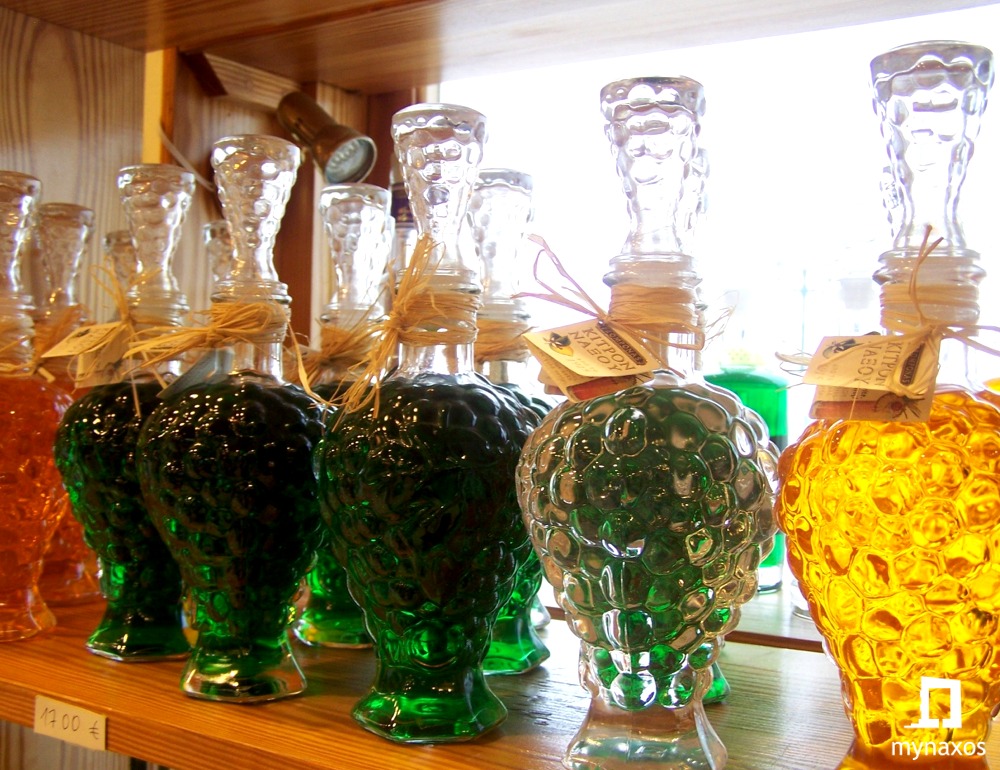 Its bright colors adorn the shop windows of Naxos. Its flavor and aroma is part of the island. Naxos' liqueur will be  loved by those who love liqueur and citrus fruits.
It is a distillate and is made with citrus leaves, which have strong essential oils.
The citron meets it in different flavors and colors: Transparent, green, orange and many more.
All varieties of liqueurs have digestive properties and are considered beneficial for stomach and liver diseases.