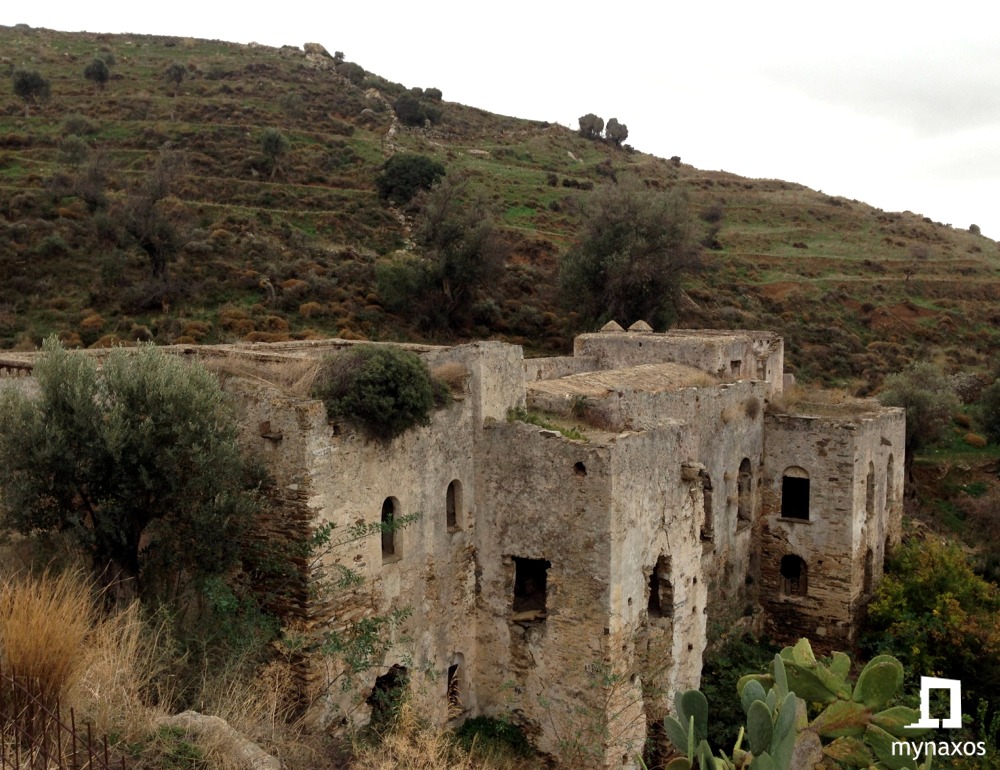 In the green and olive-filled valley of Kalamitsia, near the village of Melanes, lies the imposing palace of the Jesuit monks.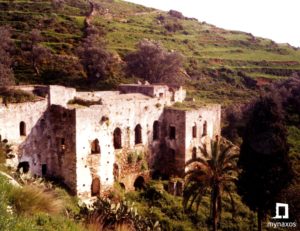 Location:
The palace of the Jesuit monks is located in the area of Kalamitsia, 2 km from the village of Melanes and 7 km from Chora.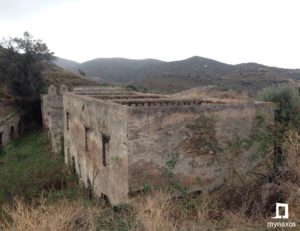 History:
In 1673, Jesuit monk Rovero Soze chose the green valley of Kalamitsia to make this brilliant building.
The works as shown by historical and architectural studies began in the period 1679-1681 and were completed in 1683.
The palace was built in the debris of an earlier duchy with money from the family of Robert Soze.
When the building was completed, as it is mentioned in books of many tourists of the time, everyone was talking about a building of unique architecture but also impressive temptation, but that caused the strong reactions of the inhabitants.
In the early years it was used as a country house and a place for the recovery of the Jesuit monks. In the course of time he has been in the possession of other Catholic orders.
The palace consists of a two-storey building covered with dome and wings built around the perimeter and has many auxiliary spaces.
Still today, the impressive pigeon is preserved in a very good condition.
In the vicinity you can see the galleries, laundry, stables and hostels.
Myths:
There are many stories about the palace of the Kalamitsia that seem like a thriller.
The legend says that a great treasure was hidden in the palace for years, and it was found just before 2000.
Others again refer to fairies and spirits who "feel" their presence in the evenings …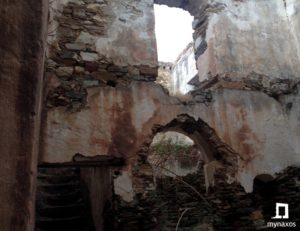 The visit to the palace of Kalamitsia
The palace is ruined and fully accessible at all times of the day. Since there have been no restoration, many parts of the palace and the surroundings are not safe and you need to pay attention during your visit.
See more photos: