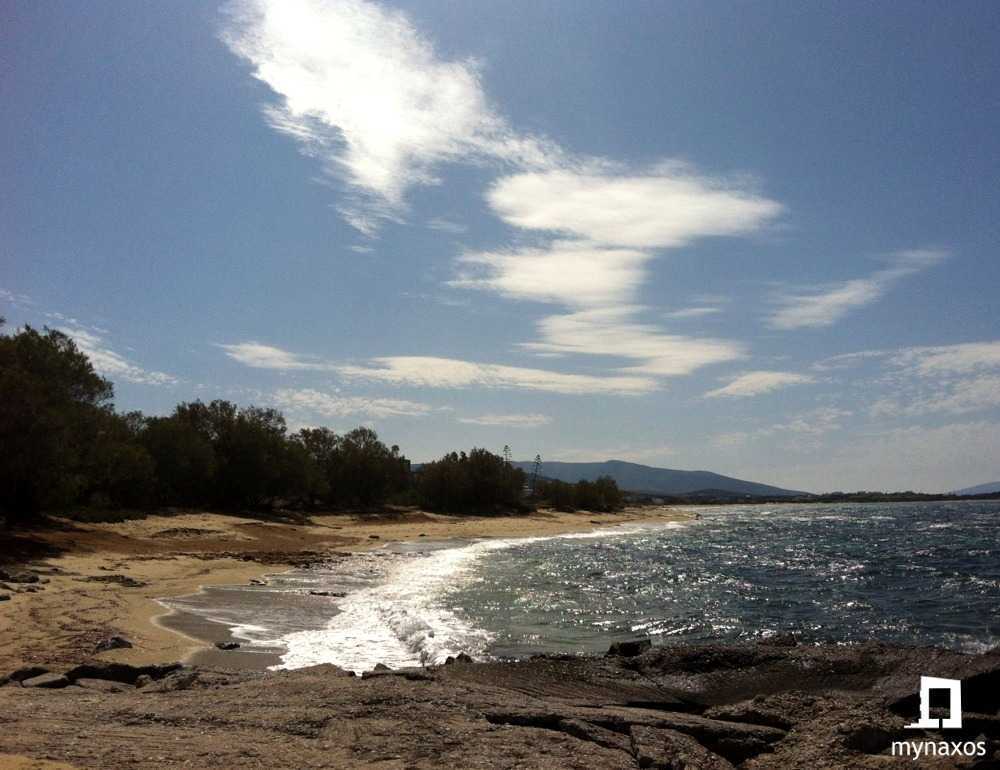 Recently we discovered a small beach with crystal clear waters, which even in August you can be alone!
Directions:
The "secret" beach is located in Pyrgaki area. Starting from Chora, head to Vivlos/ Tripodes and then continue towards Kastraki / Pyrgaki. By the time you pass Kastraki you will see a sign that says "Pyrgaki" and tells you to turn left on a dirt road. You turn and park in front of the big hotel. In front of you is the beach. Walking and finding rocks on your right, you go up and you see the majestic and mostly "prive" beach.
Do not forget:
No shadow, so you better bring your own umbrella. Do not worry about how to put it, because firstly, most of the times there is no wind, and secondly, someone has made an old-fashioned umbrella with umbrella and is always there.
Make sure you have water and snack with you. However, if you need something more, you need to walk about 10 minutes on foot to reach the Finikas Hotel.