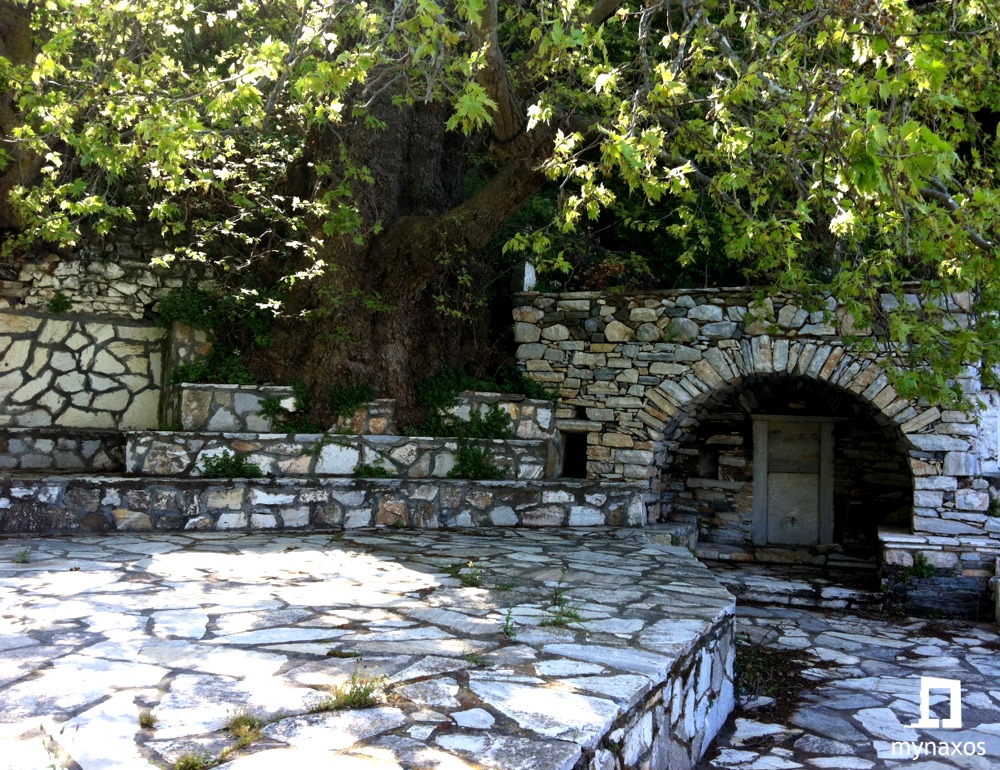 Mesi's village is located 32.1 km northeast of Naxos Town.
It is a verdant and scenic village with rich traditions lost through the centuries.
History and Monuments:
The village of Mesi was named after its geographical location: It is located in the middle( mesi) of the distance from the villages Skados and Apollonas.
The most characteristic point of the village is the perennial plane tree next to the spring, where feasts are held during the summer.
In the wider area of ​​the village there is the Dragontospileo ( cave) with stalactites and stalagmites.
Following the rural road from Mesi, you can reach the harbor of Aghios Georgios with the homonymous church and the huge cave, which, according to the locals, hid the famous ship "Papanikolis" in the Second World War.
How will you go:
By private car or motorbike, you can reach the following route:
Chora – Agios Thaleleos – Melanes – Kinidaros – Sifones – Keramoti – Koronos – Skados – Mesi
Mesi is linked to the country by KTEL buses' routes.
More information on KTEL's website www.naxosdestinations.com
Δείτε περισσότερες φωτογραφίες: