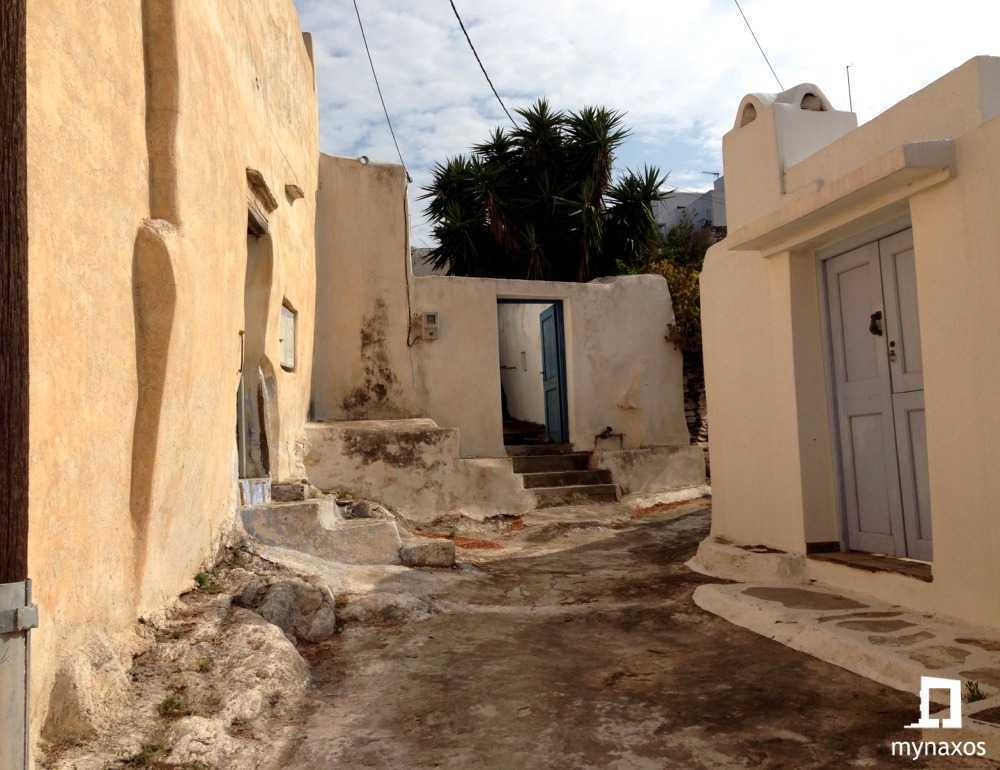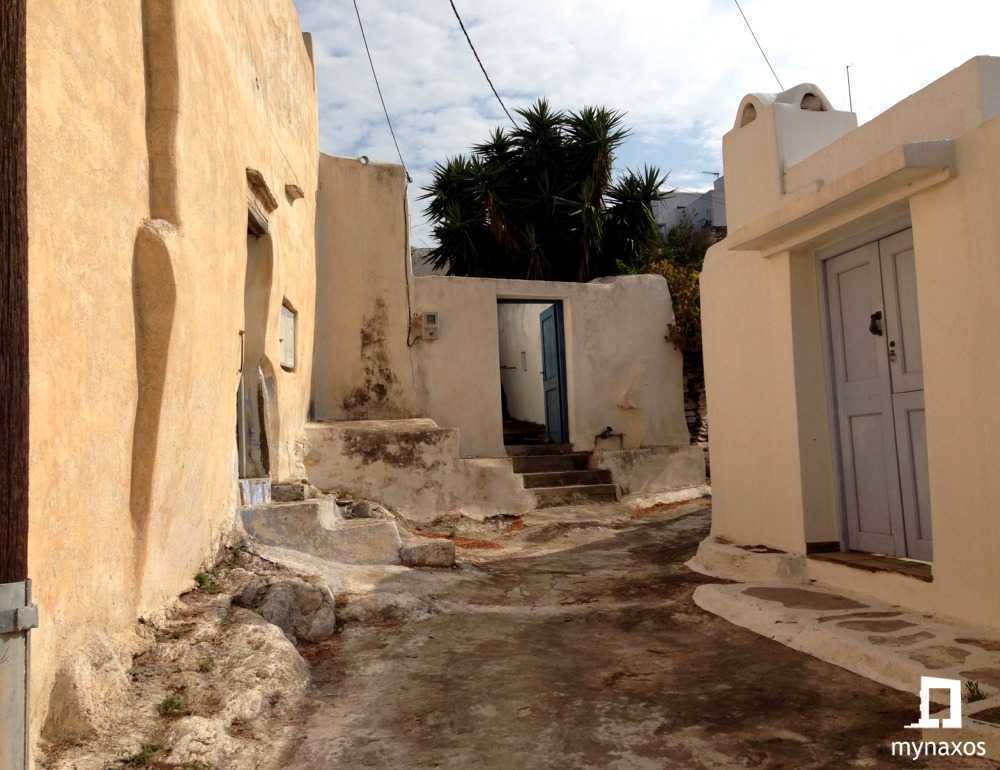 In Koronos, you can make wonderful walks among the whitewashed houses to see the shops that you think have been dating since the last century. But what's the most important is the village's spots which were scenes for making films of the old Greek cinema.
The parking lot of the village that the visitor can park his car is located at the entrance of the village. Walking through the labyrinthine narrow streets of the village is a special experience. No one is lost in the streets of Koronos as all the downhill streets end up in the village square while all the uphill in the parking lot and in the school. In these strains is also the old Greek film "Parthenos" with the unforgettable Gizella Dali and Alkis Giannakas, but also the movie that was shot in 1965 titled "Ou Klepseis".
In the narrow streets you will definitely want to visit and photograph the small but beautiful little shops, which with their architecture and decoration will travel you back in the 1930s. In these shops you will also find objects that have been lost from our everyday life and we don't use them anymore.
In the "plaza" (square) of the village, you will see amazing tavernas which will definitely make you stop and get a meze ( treat) or eat.
And do not forget to photograph the beautiful vines, the spring with the running water and the square.