The village of Danakos is located 25 km south-east of Na Chora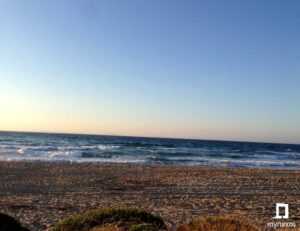 It is a mountainous village that stands out for its architecture and the view it has in the Small Cyclades, as it is built amphitheatrically.
History and Monuments:
Danakos took his name, according to the legend, either from the Danaous  who were the first inhabitants or from the word "danax" meaning reeds.
The people of Danacus have always been occupied with reed constructions, agriculture, livestock farming, millers, stone craftsmen and cheesemakers.
Homer, Thucydides, Polybius and many others have made references to the history of the village.
Guests can walk to the picturesque alleys of the village and visit the Temple of Zoodohos Pigi.
Reference point is the source and square with the plane trees under the church.
How will you go:
By private car or motorcycle by the following the route: Chora – Galanado – Sagri – Halki – Filoti – Danakos
Danakos is connected to Chora with KTEL routes.
More information on the website www.naxosdestinations.com
See more photos: