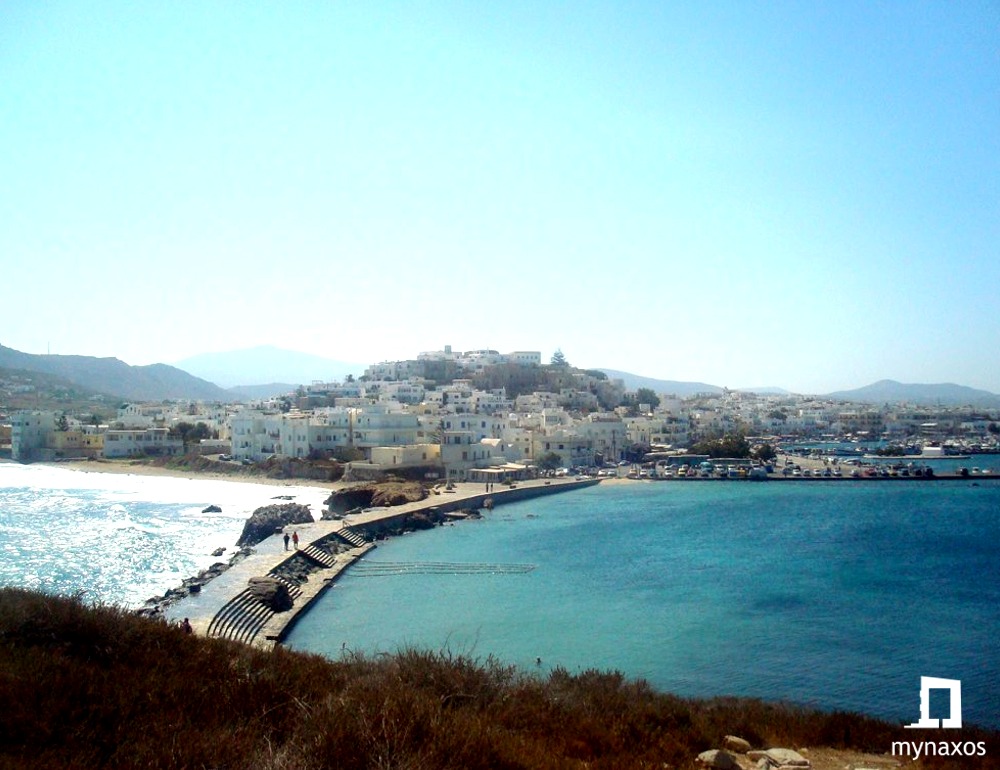 The capital of the island is the picturesque Chora.
Benchmark of Chora, the Castle, with its perpetual, enigmatic and always imposing "Portara", which looks for thousands of years on the holy Delos, points to the impressive castle that dominates the top of the hill and, of course, to the left of the port that binds the boat.
The Castle covers an entire area, including the Archaeological Museum, the Historical Archive, the Ursuline School, the Sandu Tower, the Folklore Museum, the Capuchin Monastery and the Catholic Metropolis.
Outside the narrow core of the Castle lies the districts, in the south-east of Nio Chorio, in the northwest of Bourgos, with its three gates, and Grotta. which is the northern beach of Chora, tied together with the Palatia island and Portara.
At Chora is also the beach of Agios Georgios.
Here is the heart of the island, since there are the port, the airport, most shops, supermarkets, banks, and public services.

On the beach there are cafes, restaurants and bars.
See more photos below: