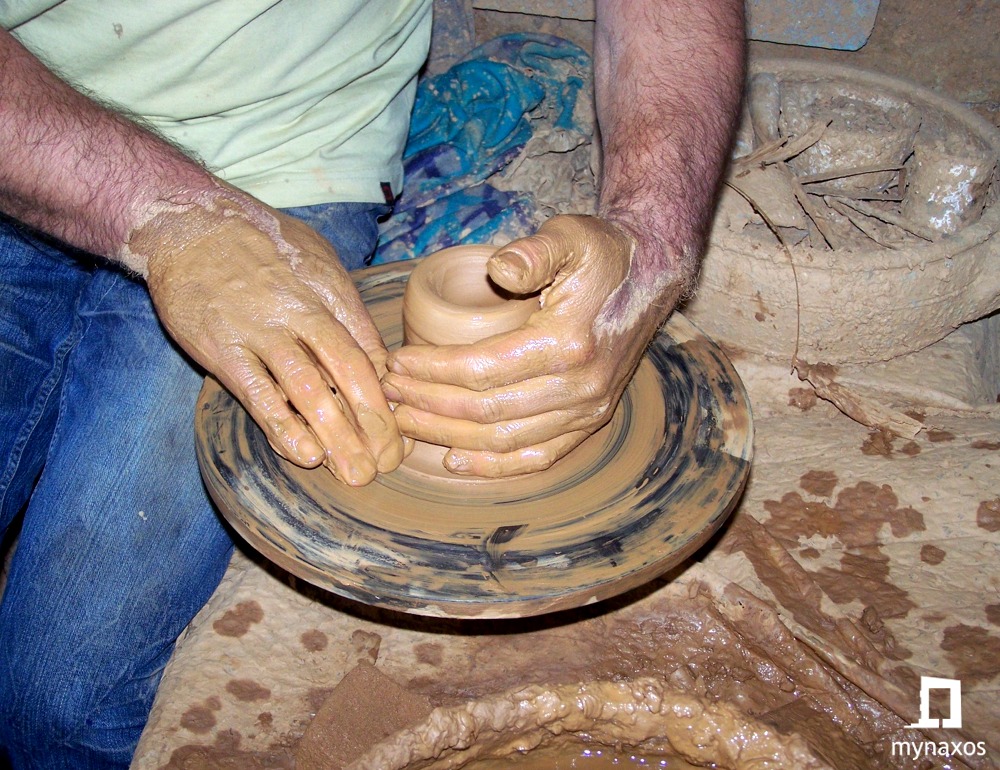 Unique ceramics made with the special talent of potter Manolis Liberta will be discovered in the village of Damalas. An art that came to Manolis from a grandfather to a father and its roots was lost in the late of 19th century.
Having as a tool the taste, the wheel, the clay of the Naxian land and the water, the artist creates unique decorative objects. Its source of inspiration for the everyday life of the inhabitants since the ancient times, such as "sifouni" (jug of wine), the millet (a milking umbrella), the "tyremothera" (recipes for the preservation of the cheese) .
Also, in the workshop, traditional kitchen utensils are sold, such as wonderful huts for unpretentious gastronomic creations!
You can make orders for both decorative and utility items, as well as for bonbonniere or corporate gifts.
The workshop is located at the entrance of the village of Damalas, while the showroom is on the way to Chalki.
For more information call: +30 2285032820.
See more photos: