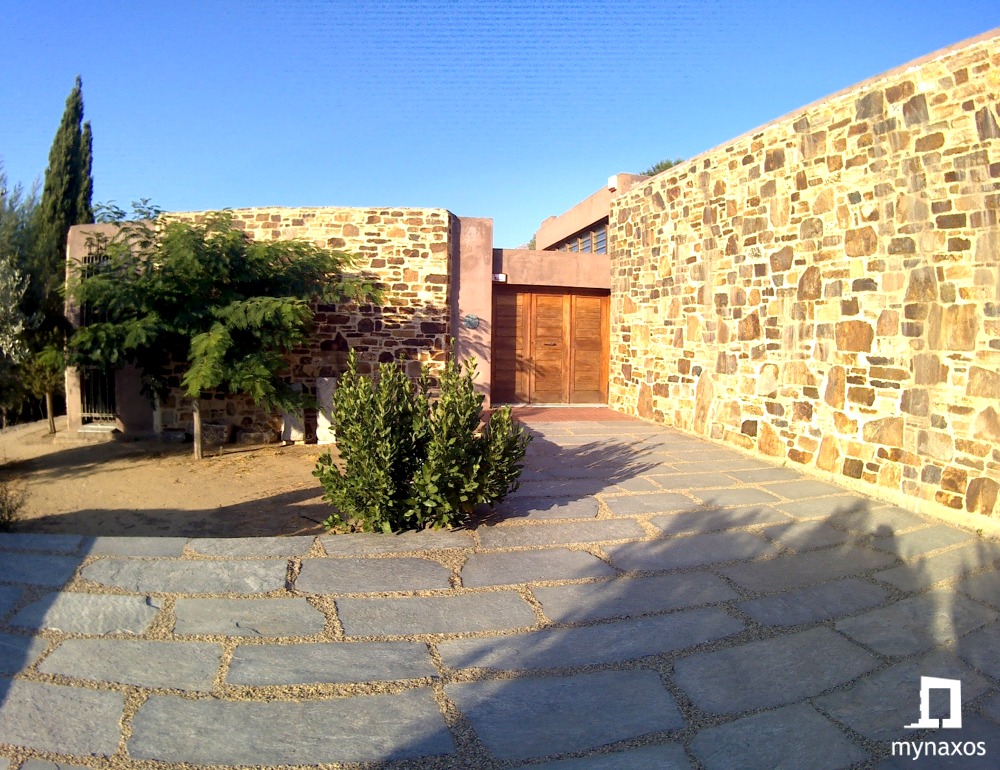 In Sagri, there is the Archaeological Museum of Gyroula, which has received international awards for its construction and its harmonization with the natural environment.
The museum's halls host important findings from the Temple of Demeter dating back to the beginning of the 6th century B.C. .
Location:
The Archaeological Museum "Gyroula" is located in the village of Sagri, in the center of the island, in the wider archaeological site of Gyroula, under the sanctuary of Demeter.
What you will see there:
In the two sections of the Archaeological Museum of Gyroula are exposed important sections that were not used during the restoration works of the Temple of Demeter as well as archaeological finds from the excavations that took place in the wider area.
In the first part of the museum there are sections of the pediment, the roof, but also the columns that were inside the temple, statues of Kouros and inscriptions.
In the second part of the museum, findings from the Early Christian temple are exhibited: portions of the pulpit, marble windows, and ceramic pots and tools.
The Archaeological Museum of Gyroula is open daily from 08:30 until 15:00, except on Monday.
For more information, call +3022850 32591.