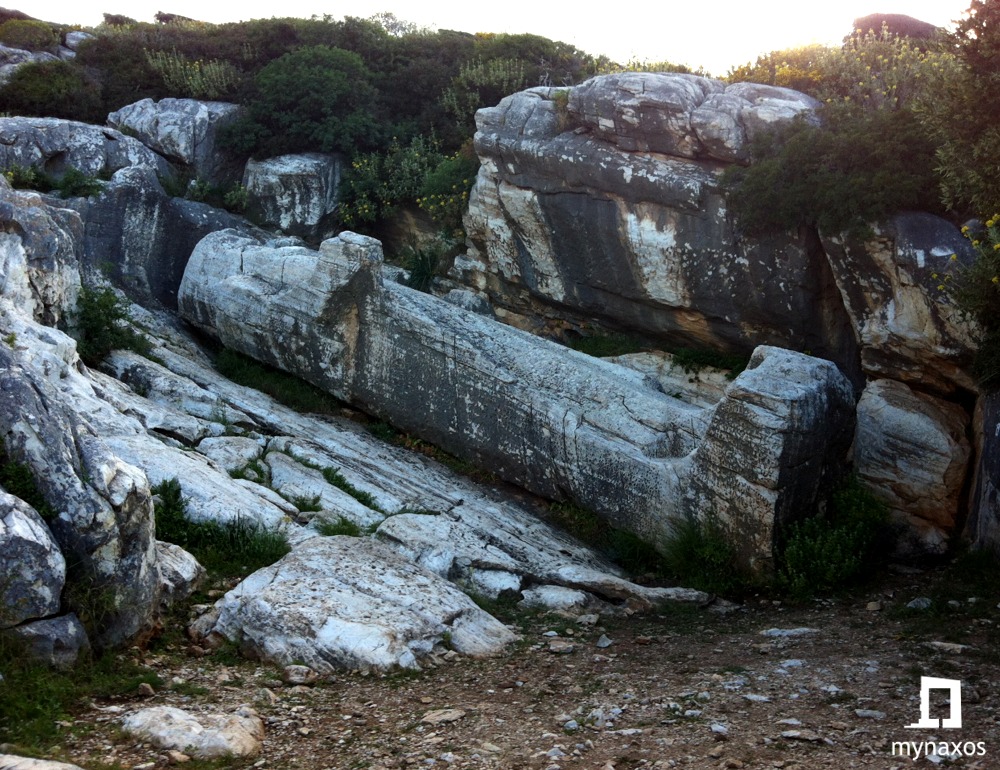 The "lying" Kouros of Apollonas is a reference point on the island.
The impressive marble statue, a symbol of the area and of Naxos, is worth visiting.
History:
The Kouros of Apollonas is estimated to have been created in the 6th century BC and its length exceeds 10 m.
It is "lying down" at the entrance of the ancient quarry of the are, and impresses the visitors of the island due to its volume.
According to the scholars, it represents either the god Apollo or the god Dionysus.
It is estimated that the giant statue left it at the entrance of the quarry because it crawled during the transfer, or because the order was canceled, or why it was not paid.
A visit to the Apollo Kouros:
The Kouros of Apollo can be visited all the days of the year and all the time, since it is in the open area.
See more photos: