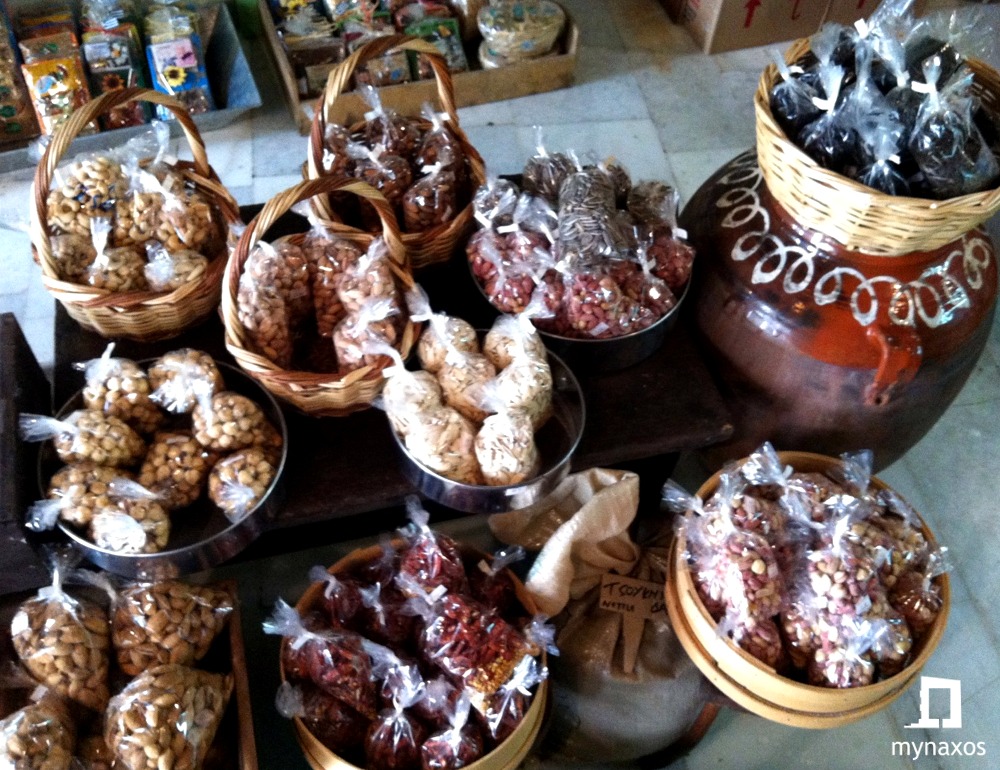 A small "paradise" of spices, aromatic and dried fruit and plants awaits the visitors of the Aperanthous! It is a special traditional grocery located on the main pedestrian street of the village!
The store opened in 2010 and since then, the little treasures it hides in, has took the interest of visitors and locals. What characterizes the place is the feast of flavors and scents. The visitor will find traditional cheeses and sausages up to traditional utensils, but the great "advantage" is the rich variety of spices and especially the dried scented plants from Naxos.
Before you leave, you will definitely have to buy Naxos' sage , linden tea, chamomile gathered from the mountains of Aperanthos, dried parsley, dried pumpkins and eggplants!
Any question you have, the owner will happily solve it, but he will also advise you how to use each of those in his store.